Medical Experts Who Dispute the Official Coronavirus Panic Narrative
by Alliance for Human Research Protection
March 26, 2020
Jacob Puliyel, MD, MRCP, Former Head of Pediatrics at St. Stephens Hospital Delhi, Director of Research Projects, Holy Family Hospital, Delhi, India.
"A fear of the new coronavirus has all of us petrified – but it is important to look at the numbers in context and ease our impression of the virus's lethality. Ten million people die each year in India, most of them of old age, and often with pneumonia as a terminal event.

The seasonal flu or influenza mutates every year and spreads around the planet. According to the WHO's estimates, 290,000 to 650,000 die worldwide every year as a result. The overall death rate is thus 0.1% to 0.5%. […]

Of them, 6,000 people had the virus and the mortality was 0.6%. Similarly, given the virus's low mortality, the UK government has said COVID-19 is not to be classified as a 'high consequence infectious disease' (like Ebola). In Italy as well, most deaths have been recorded among elderly people with a coexisting disease. In other words, the severity of the COVID-19 infection is akin to heart attacks: they mostly occur in older persons.

*As of 7 PM March 26th India had 593 active Covid-19 cases and 13 deaths*

But now, India has been plunged into a nationwide lockdown for three weeks. Nearly all economic activity has been suspended. The poor will have no work and no food. We are being asked to practice social-distancing, and every other person is to be treated as a potential source of lethal contagion. We are being alienated from one another.

Interestingly enough, some people anticipated how a pandemic would play out in October 2019, well before the first cases were reported in China.

Researchers from the Johns Hopkins Centre, the World Economic Forum and the Bill and Melinda Gates Foundation had organised a pandemic response exercise called Event 201, and recorded and uploaded the whole thing to YouTube.

The participants of Event 201 discussed every detail of how the world should be locked down, how news and social media would have to be controlled, how the stock market would crash, how public unrest should be dealt with and how leaders who fall out of line should be counteracted by their counterparts in other countries. The simulated exercise even detailed how 'positive' stories of survivors must be publicised in the media.

Members of the Johns Hopkins Centre have emphasised that they only modelled a fictitious pandemic and that they didn't endeavour to predict any real outcomes. By sheer coincidence, a new coronavirus outbreak began to unfold a month later.

Event 201 was just in time to indicate some protocols for the world to follow, and thus far we have gone by the playbook. Fortunately, the simulations weren't entirely accurate in some ways. For one, Event 201 assumed a more lethal virus than the new coronavirus has been found to be. Some researchers have also found suggestive (but not conclusive) evidence that a relatively inexpensive drug called hydroxychloroquine could work as a prophylactic, and the Indian Council of Medical Research recently issued guidelines to administer this drug among healthcare workers attending to hospitalised COVID-19 patients.

This said, experts have also expressed concern that the economic debilitation could kill many people, especially in less rich countries like India. At this point, we must ascertain that if the new coronavirus is not much worse than the annual flu, can we get back to normal life? We still need to protect the elderly, and ensure that they are safe and isolated from the virus. The young also need to go out to work to earn and provide for them. If there is little risk of dying from the new coronavirus, the lockdown may turn out to be an extreme measure.

Excerpted from: Coronavirus Pandemic: Is It Time to Wind Down the Rhetoric? By Dr. Jacob Puliyel, published by The Wire [India], March 26, 2020
The views of the following 12 medical experts who disagree with opinions about how to deal with the Coronavirus contradict the official coronavirus narrative, were posted by The Guardian. We have expanded excerpts from their written comments.
Dr Sucharit Bhakdi is a specialist in microbiology. He was a professor at the Johannes Gutenberg University in Mainz and head of the Institute for Medical Microbiology and Hygiene and one of the most cited research scientists in German history.
"We are afraid that 1 million infections with the new virus will lead to 30 deaths per day over the next 100 days. But we do not realise that 20, 30, 40 or 100 patients positive for normal coronaviruses are already dying every day.
"[The government's anti-COVID19 measures] are grotesque, absurd and very dangerous […] The life expectancy of millions is being shortened. The horrifying impact on the world economy threatens the existence of countless people. The consequences on medical care are profound. Already services to patients in need are reduced, operations cancelled, practices empty, hospital personnel dwindling. All this will impact profoundly on our whole society. All these measures are leading to self-destruction and collective suicide based on nothing but a spook."
 Dr Wolfgang Wodarg is a German physician specialising in Pulmonology, politician and former chairman of the Parliamentary Assembly of the Council of Europe. In 2009 he called for an inquiry into alleged conflicts of interest surrounding the EU response to the Swine Flu pandemic.
"Politicians are being courted by scientists…scientists who want to be important to get money for their institutions. Scientists who just swim along in the mainstream and want their part of it […] And what is missing right now is a rational way of looking at things.
We should be asking questions like "How did you find out this virus was dangerous?", "How was it before?", "Didn't we have the same thing last year?", "Is it even something new?"
 Dr Joel Kettner is professor of Community Health Sciences and Surgery at Manitoba University, former Chief Public Health Officer for Manitoba province and Medical Director of the International Centre for Infectious Diseases.
CBC (Canadian Broadcasting Company) radio host censored Dr. Kettener who called in and expressed criticism of the panic-inducing directives issued by officials of both the Centers for Disease Control and the Chairman of World Health Organization – who declared: "This is a grave threat and a public enemy number one"  Listen to the entire audio transcript:
"I have to say that I really feel for my colleagues that are in public health practice. it is easy for me to sit in the armchair of my office and look at this and observe it, and be critical and have ideas. But I really feel for them for three reasons.
One is that the data they are getting is incomplete to really make sense of the size of the threat. We are getting very crude numbers of cases and deaths, very little information about testing rates, contagious analysis, severity rates, who is being hospitalised, who is in intensive care, who is dying, what are the definitions to decide if someone died of the coronavirus or just died with the coronavirus.
There is so much important data that is very hard to get to guide the decisions on how serious a threat this is.
The other part is we actually do not have that much good evidence for the social distancing methods. It was just a couple of review in the CDC emerging infectious disease journal, which showed that although some of them might work, we really don't know to what degree and the evidence is pretty weak.
The third part is the pressure that is being put on public health doctors and public health leaders. And that pressure is coming from various places. The first place it came from was the Director-General of the World Health Organization (WHO) when he said "This is a grave threat and a public enemy number one", I have never heard a Director-General of WHO use terms like that.
Then when he announced the pandemic he said he was doing it "because of a grave alarming quick spread of the disease and an alarming amount of inaction around the world" that puts a huge pressure on public health doctors and leaders and advisors and huge pressure on governments and then you get this what seems like a cascade of decision making that really puts pressure on the countries and governments – provincial, state – to sort of…to keep up with this action that Dr Hoffman [an earlier guest on the programme] said that we are trying to avoid, or should avoid, which is an overreaction.
I don't know what is an appropriate reaction, but I do know that I am having trouble trying to figure this out and I…
[INTERRUPTED BY HOST]
DM: …So I'm sure that your medical colleagues across the country are probably nodding their heads when you say they don't have enough data, that they lack data. I suspect health professionals around the world wish they had more data, whether it is testing rates, severity rates, all that kind of thing. So it's probably a valid concern. But you mentioned that you are not confident with some of the literature with regard to social distancing and its effectiveness […] What is the basis of your concern then? If social distancing is debatable in your mind, what do you worry about then?
JK:
I worry about the consequences of social distancing. I worry about people who are losing their jobs.
I worry about interruptions with the healthcare system itself. There are many doctors in Manitoba in quarantine right now, because they have returned from other countries. I worry about the message to the public, about the fear of coming into contact with people, being in the same space as people, shaking their hands, having meetings with people. I worry about many, many consequences related to that.
If you look at the data for what we are actually dealing with, I want to give this example. In Hubei, in the province of Hubei, where there has been the most cases and deaths by far, the actual number of cases reported is 1 per 1000 people and the actual rate of deaths reported is 1 per 20,000. So maybe that would help to put things into perspective, as to the actual rate and risks of this condition, because it is a lot lower in any other part of the world, including Italy, and certainly in Canada and the United States… [INTERRUPTED BY HOST AGAIN, INTERVIEW OVER]
 Dr John Ioannidis Professor of Medicine, of Health Research and Policy and of Biomedical Data Science, at Stanford University School of Medicine and a Professor of Statistics at Stanford University School of Humanities and Sciences. He is director of the Stanford Prevention Research Center, and co-director of the Meta-Research Innovation Center at Stanford (METRICS).
He is also the editor-in-chief of the European Journal of Clinical Investigation. He was chairman at the Department of Hygiene and Epidemiology, University of Ioannina School of Medicine as well as adjunct professor at Tufts University School of Medicine. As a physician, scientist and author Dr. Ioannidis has made contributions to evidence-based medicine, epidemiology, data science and clinical research. He pioneered the field of meta-research, and has shown that most published medical research findings are false.
"Draconian countermeasures have been adopted in many countries…The data collected so far on how many people are infected and how the epidemic is evolving are utterly unreliable…How can policmakers tell if they are doing more good than harm? [Covid-19] may be a once-in-a-lifetime evidence fiasco. This evidence fiasco creates tremendous uncertainty about the risk of dying from Covid-19.
Reported case fatality rates, like the official 3.4% rate from the World Health Organization, cause horror — and are meaningless.
Patients who have been tested for SARS-CoV-2 are disproportionately those with severe symptoms and bad outcomes. As most health systems have limited testing capacity, selection bias may even worsen in the near future.
The one situation where an entire, closed population was tested was the Diamond Princess cruise ship and its quarantine passengers. The case fatality rate there was 1.0%, but this was a largely elderly population, in which the death rate from Covid-19 is much higher.  […]
Could the Covid-19 case fatality rate be that low? No, some say, pointing to the high rate in elderly people. However, even some so-called mild or common-cold-type coronaviruses that have been known for decades can have case fatality rates as high as 8% when they infect elderly people in nursing homes. […]
If we had not known about a new virus out there, and had not checked individuals with PCR tests, the number of total deaths due to "influenza-like illness" would not seem unusual this year. At most, we might have casually noted that flu this season seems to be a bit worse than average. […]  One of the bottom lines is that we don't know how long social distancing measures and lockdowns can be maintained without major consequences to the economy, society, and mental health. Unpredictable evolutions may ensue, including financial crisis, unrest, civil strife, war, and a meltdown of the social fabric. At a minimum, we need unbiased prevalence and incidence data for the evolving infectious load to guide decision-making."
Excerpted from: "A Fiasco in the Making? As the Coronavirus Pandemic takes hold, we are making decisions without reliable data", Stat News, 17th March 2020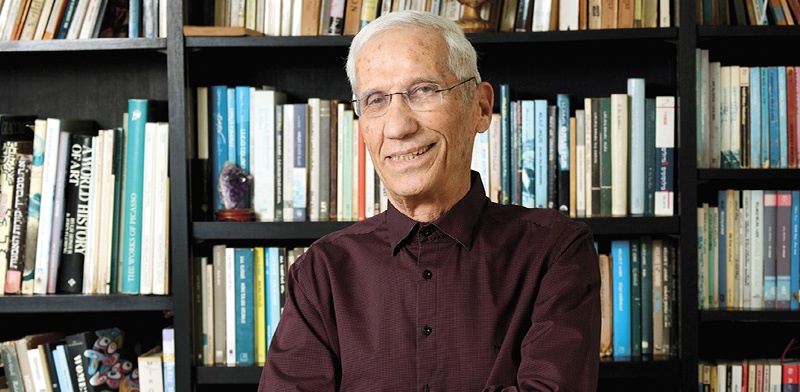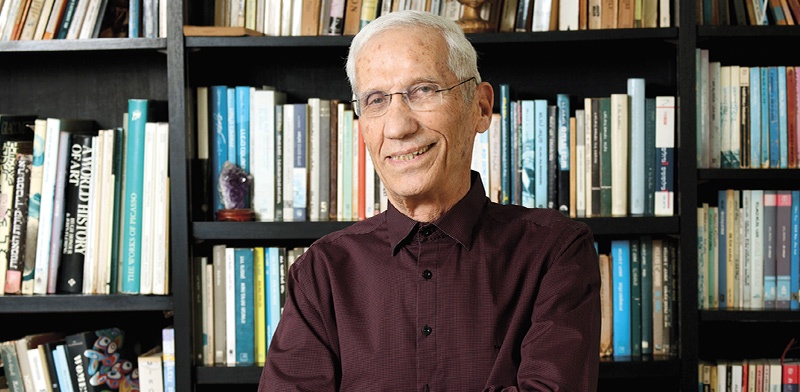 Dr Yoram Lass is an Israeli physician, politician and former Director General of the Health Ministry. He also worked as Associate Dean of the Tel Aviv University Medical School and during the 1980s presented the science-based television show Tatzpit. The Israeli media is hostile to his views calm assessment about the Coronavirus, and numerous interviews were cancelled. He notes that whereas 17,000 Italians die of flu, while in Israel only 126 people died of flu last year.
"Italy is known for its enormous morbidity in respiratory problems, more than three times any other European country. In the US about 40,000 people die in a regular flu season and so far 40-50 people have died of the coronavirus, most of them in a nursing home in Kirkland, Washington.  The characteristics in every country are different. In Italy the median age of those dying of the coronavirus is 81 and the population is very old and frail and smokes more and among the dead are more men…In every country, more people die from regular flu compared with those who die from the coronavirus.  […] …there is a very good example that we all forget: the swine flu in 2009. That was a virus that reached the world from Mexico and until today there is no vaccination against it. But what? At that time there was no Facebook or there maybe was but it was still in its infancy. The coronavirus, in contrast, is a virus with public relations. […] The atmosphere today in Israel is as if there is some type of disease, which will kill off all the population.
What stopped the swine flu pandemic and what generally stops viruses? Whoever thinks that the government ends viruses is completely wrong. What really happens? The virus, which nobody can stop, spreads throughout the population and then the population, not those at risk, are exposed to the virus and simultaneously the body creates antibodies to shut down and prevent the disease. […]
We are in a clear situation of psychology prevailing over science. The science rests on data.
I presented to you some numbers and statistics that demonstrate that the genie is not terrible. Regular flu makes people yawn and the old person in a bed in a hospital corridor doesn't interest anybody but we have become monstrously hysterical and in the past fascist regimes have come to power. It's the same type of craziness. Entire peoples are undergoing some sort of mental process."
Excerpted from: Lockdown Lunacy Interview in Globes, March 22nd 2020
Dr Pietro Vernazza is a Swiss physician specialising Infectious Diseases at the Cantonal Hospital St. Gallen and Professor of Health Policy.
"According to the latest data of the Italian National Health Institute ISS, the average age of the positively-tested deceased in Italy is currently about 81 years. 10% of the deceased are over 90 years old. 90% of the deceased are over 70 years old.
80% of the deceased had suffered from two or more chronic diseases. 50% of the deceased had suffered from three or more chronic diseases. The chronic diseases include in particular cardiovascular problems, diabetes, respiratory problems and cancer.
Less than 1% of the deceased were healthy persons, i.e. persons without pre-existing chronic diseases. Only about 30% of the deceased are women.
The Italian Institute of Health moreover distinguishes between those who died from the coronavirus and those who died with the coronavirus. In many cases it is not yet clear whether the persons died from the virus or from their pre-existing chronic diseases or from a combination of both.
The two Italians deceased under 40 years of age (both 39 years old) were a cancer patient and a diabetes patient with additional complications. In these cases, too, the exact cause of death was not yet clear (i.e. if from the virus or from their pre-existing diseases).
The partial overloading of the hospitals is due to the general rush of patients and the increased number of patients requiring special or intensive care. In particular, the aim is to stabilize respiratory function and, in severe cases, to provide anti-viral therapies.
Northern Italy has one of the oldest populations and the worst air quality in Europe, which has already led to an increased number of respiratory diseases and deaths in the past and is likely an additional risk factor in the current epidemic."
If we close the schools, we will prevent the children from quickly becoming immune. […]
We should better integrate the scientific facts into the political decisions.
Excerpted from: SWPRS.org and Interview in St. Galler Tagblatt, 22nd March 2020
Dr. Frank Ulrich Montgomery is German radiologist, former President of the German Medical Association and Deputy Chairman of the World Medical Association.
"I'm not a fan of lockdown. Anyone who imposes something like this must also say when and how to pick it up again. Since we have to assume that the virus will be with us for a long time, I wonder when we will return to normal? You can't keep schools and daycare centers closed until the end of the year. Because it will take at least that long until we have a vaccine. Italy has imposed a lockdown and has the opposite effect. They quickly reached their capacity limits, but did not slow down the virus spread within the lockdown.
– Interview in General Anzeiger, 18th March 2020
 Prof. Hendrik Streeck is a German HIV researcher, epidemiologist and clinical trialist. He is professor of virology, and the director of the Institute of Virology and HIV Research, at Bonn University.
"The new pathogen is not that dangerous, it is even less dangerous than Sars-1. The special thing is that Sars-CoV-2 replicates in the upper throat area and is therefore much more infectious because the virus jumps from throat to throat, so to speak. But that is also an advantage: Because Sars-1 replicates in the deep lungs, it is not so infectious, but it definitely gets on the lungs, which makes it more dangerous. […]
You also have to take into account that the Sars-CoV-2 deaths in Germany were exclusively old people. In Heinsberg, for example, a 78-year-old man with previous illnesses died of heart failure, and that without Sars-2 lung involvement. Since he was infected, he naturally appears in the Covid 19 statistics. But the question is whether he would not have died anyway, even without Sars-2.  – Interview in Frankfurter Allgemeine, 16th March 2020
Dr Yanis Roussel et. al. – A team of researchers from the Institut Hospitalo-universitaire Méditerranée Infection, Marseille and the Institut de Recherche pour le Développement, Assistance Publique-Hôpitaux de Marseille, conducting a peer-reviewed study on Coronavirus mortality for the government of France under the 'Investments for the Future' programme.
The problem of SARS-CoV-2 is probably overestimated, as 2.6 million people die of respiratory infections each year compared with less than 4000 deaths for SARS-CoV-2 at the time of writing.  […]
This study compared the mortality rate of SARS-CoV-2 in OECD countries (1.3%) with the mortality rate of common coronaviruses identified in AP-HM patients (0.8%) from 1 January 2013 to 2 March 2020. Chi-squared test was performed, and the P-value was 0.11 (not significant).  […]
…it should be noted that systematic studies of other coronaviruses (but not yet for SARS-CoV-2) have found that the percentage of asymptomatic carriers is equal to or even higher than the percentage of symptomatic patients. The same data for SARS-CoV-2 may soon be available, which will further reduce the relative risk associated with this specific pathology.
– "SARS-CoV-2: fear versus data", International Journal of Antimicrobial Agents, 19th March 2020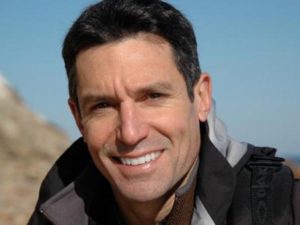 Dr. David Katz is an American physician and founding director of the Yale University Prevention Research Center
"The clustering of complications and death from Covid-19 among the elderly and chronically ill, but not children (there have been only very rare deaths in children), suggests that we could achieve the crucial goals of social distancing — saving lives and not overwhelming our medical system — by preferentially protecting the medically frail and those over age 60, and in particular those over 70 and 80, from exposure.
Why does this matter?
I am deeply concerned that the social, economic and public health consequences of this near-total meltdown of normal life — schools and businesses closed, gatherings banned — will be long-lasting and calamitous, possibly graver than the direct toll of the virus itself. The stock market will bounce back in time, but many businesses never will. The unemployment, impoverishment and despair likely to result will be public health scourges of the first order." […] The collateral damage of this diffuse form of warfare, aimed at "flattening" the epidemic curve generally rather than preferentially protecting the especially vulnerable. I believe we may be ineffectively fighting the contagion even as we are causing economic collapse. […]
As the virus is already circulating widely in the United States, with many cases going undetected, this is like sending innumerable lit matches into small patches of tinder. Right now, it is harder, not easier, to keep the especially vulnerable isolated from all others — including members of their own families — who may have been exposed to the virus.
If we were to focus on the especially vulnerable, there would be resources to keep them at home, provide them with needed services and coronavirus testing, and direct our medical system to their early care. I would favor proactive rather than reactive testing in this group, and early use of the most promising anti-viral drugs. This cannot be done under current policies, as we spread our relatively few test kits across the expanse of a whole population, made all the more anxious because society has shut down.
This focus on a much smaller portion of the population [the elderly who are the most vulnerable] would allow most of society to return to life as usual and perhaps prevent vast segments of the economy from collapsing. Healthy children could return to school and healthy adults go back to their jobs. Theaters and restaurants could reopen, though we might be wise to avoid very large social gatherings like stadium sporting events and concerts.
Just as important, society as a whole could develop natural herd immunity to the virus.
The vast majority of people would develop mild coronavirus infections, while medical resources could focus on those who fell critically ill. Once the wider population had been exposed and, if infected, had recovered and gained natural immunity, the risk to the most vulnerable would fall dramatically.
Excerpted from: "Is Our Fight Against Coronavirus Worse Than the Disease?", New York Times 20th March 2020
Michael T. Osterholm, PhD, MPH, is regents professor and director of the Center for Infectious Disease Research and Policy at the University of Minnesota. Dr. Osterholm has been warning for more than 15 years that the world would be confronted by a pandemic. His recent book, Deadliest Enemy: Our War Against Killer Germs"
He notes that the US is ill prepared to combat the coronavirus due to a shortage of equipment and supplies. In a CNN interview, Dr.Osterholm discussed the impact that widespread obesity might have on that fatality rate; the lack of much-needed ventilators and respirators at hospitals; the ubiquity of the virus and what that means for overseas travel, and he poured much cold water on the notion that this coronavirus might disappear as the weather warms.
"We are worse off today than we were in 2017 because the health care system is stretched thinner now than ever. There is no excess capacity. And public health funding has been cut under this administration…. Smoking likely played a big role in the increased risk of this demographic dying from coronavirus. We see the same trend with influenza in our own country.
The [ ] question is: how are we going to protect our health care workers? We need solutions that are not ideal but that may work. We need to open up wards where everyone in the ward is infected, rather than having one patient per room, meaning that health care workers must each put on and take off their PPE an average of 20 to 25 times a day. With multiple patients in a room, health care workers could potentially use the same protective equipment for much of a shift. […]
…we didn't have the kind of testing here in this country that much of the rest of the world has enjoyed for at least four to five weeks. In short,
the CDC had a problem with Plan A, in other words making a coronavirus test available for the US. And nobody at CDC had a Plan B, C, or D. This was a real failure
…Unfortunately, this lack of testing reinforced the fantasy that we somehow had stopped transmission of the virus from coming into this country. […]
…school closings have tremendous negative impact on communities. And they often disproportionately affect lower socioeconomic status individuals. If parents have to stay home with their kids, then some don't get paid. So, one of the things that we don't want to do is react without data.
For businesses, this is one area where it's a major challenge. We've got to keep the lights on. We've got to keep food coming, and we've got to keep really critical drugs coming. I hope we can keep businesses running as much as possible.
Excerpted from: The Disease Expert Who Warned US, a CNN interview
"Consider the effect of shutting down offices, schools, transportation systems, restaurants, hotels, stores, theaters, concert halls, sporting events and other venues indefinitely and leaving all of their workers unemployed and on the public dole. The likely result would be not just a depression but a complete economic breakdown, with countless permanently lost jobs, long before a vaccine is ready or natural immunity takes hold.  […]
[T]he best alternative will probably entail letting those at low risk for serious disease continue to work, keep business and manufacturing operating, and "run" society, while at the same time advising higher-risk individuals to protect themselves through physical distancing and ramping up our health-care capacity as aggressively as possible. With this battle plan, we could gradually build up immunity without destroying the financial structure on which our lives are based.
Excerpted from: "Facing covid-19 reality: A national lockdown is no cure", Washington Post 21st March 2020 [The Washington Post is shut behind a paywall thanks to its owner, Jeff Bezos.]
Dr Peter Goetzsche is Professor of Clinical Research Design and Analysis at the University of Copenhagen and founder of the Cochrane Medical Collaboration. He has written several books on corruption in the field of medicine and the power of big pharmaceutical companies.
"Our main problem is that no one will ever get in trouble for measures that are too draconian. They will only get in trouble if they do too little. So, our politicians and those working with public health do much more than they should do.
No such draconian measures were applied during the 2009 influenza pandemic, and they obviously cannot be applied every winter, which is all year round, as it is always winter somewhere. We cannot close down the whole world permanently.
Should it turn out that the epidemic wanes before long, there will be a queue of people wanting to take credit for this. And we can be damned sure draconian measures will be applied again next time. But remember the joke about tigers. "Why do you blow the horn?" "To keep the tigers away." "But there are no tigers here." "There you see!"
– "Corona: an epidemic of mass panic", blog post on Deadly Medicines 21st March 2020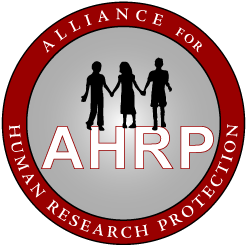 The Alliance for Human Research Protection (AHRP) is a national network of lay people and professionals dedicated to advancing responsible and ethical medical research practices, to minimizing the risks associated with such endeavors and to ensuring that the human rights, dignity and welfare of human subjects are protected.
This year, more than 15 million Americans will be recruited into clinical trials.
The AHRP mission is to stand up – and speak out – for the human rights of research subjects – especially those who are vulnerable and /or susceptible to coercion, manipulation and exploitation. Those who are incapable of exercising their right to informed consent are in greatest need of protection from research abuse.