Jason, Ole and Cody encountered interference in filming from the "Freedom Tower", while they shared with us unfolding insights and questions related to the events of 9/11 and false flag events.
Source: Jason Goodman
Seventeen years ago today, on a bright, clear, fateful Tuesday, the world as we knew it changed. Looking back and evaluating where we are now, Ole and Cody join me as I ascend the 1776 foot tall "Freedom Tower" that stands at the scene of the most sophisticated and horrendous crime in modern history.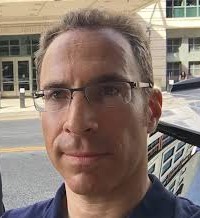 Jason Goodman is an investigative reporter and founder of Crowdsource the Truth.  He is also founder and CEO of 21st Century 3D, an internationally company, recognized for innovation in production techniques and stereoscopic 3D technology development.
Support Jason on Patreon and view exclusive subscriber content: patreon.com/crowdsourcethetruth