Given that fires have scarcely caused even partial collapses in steel-frame, fire-protected high-rises, and given the rapid, symmetrical, total destruction of the three World Trade Center skyscrapers in one day, it is inexcusable that federal investigators did not make controlled demolition their primary hypothesis early on in the investigation.
This record of major high-rise fires will be updated when future fires occur, and it is not necessarily comprehensive. If you are aware of a major high-rise fire that is not included, please contact us.
---
Table of Contents
I. Major High-Rise Fires Resulting in No Collapse
II. Major High-Rise Fires Resulting in Partial Collapse
III. Major High-Rise Fires Followed by Total Collapse
---
Major High-Rise Fires Resulting in No Collapse
Steel-frame High-rises with Fire Protection
World Trade Center Building 1 in lower Manhattan (1975)
World Trade Center Building 1, otherwise known as the North Tower, was a 110-story steel-frame, fire-protected skyscraper. Its 11th floor suffered a fire from an unknown cause on February 13, 1975. The fire started shortly before midnight in a furnished office on Floor 11 and spread through some 65% of the floor (the core plus half of the office area). By the time firefighters arrived, flames were also spreading vertically via telephone cable openings in the floor slabs, causing subsidiary fires from the 9th floor to the 19th. The fire lasted more than three hours and did an estimated $2 million worth of damage. Cleaning and service personnel were evacuated without any fatalities. However, of the 150 firefighters at the scene, 28 sustained injuries from the intense heat and smoke. According to Captain Harold Kull of Engine Co. 6, "It was like fighting a blow torch. Flames could be seen pouring out of 11th floor windows on the east side of the building." WTC 1's undamaged structural steel trusses did not need to be replaced. (Source)
—
First Interstate Bank in Los Angeles, California (1988)
The First Interstate Bank is a 62-story steel-frame skyscraper that suffered the worst high-rise fire in the city's history. From late one spring night through early morning the next day, 64 fire companies battled the blaze, which lasted for 3½ hours and caused an estimated $200 million of property damage. Of that fire, the U.S. Fire Administration wrote: "In spite of the total burnout of four and a half floors, there was no damage to the main structural members and only minor damage to one secondary beam and a small number of floor pans." (Source 1 page 11, Source 2)
—
One Meridian Plaza in Philadelphia, Pennsylvania (1991)
One Meridian Plaza is a 38-floor steel-frame skyscraper. It suffered a severe fire that started on the 22nd floor and raged for 18 hours, gutting eight floors, causing an estimated $100 million in direct property loss, and killing three firefighters. Despite the severity and duration of the fire, as evidenced by the damage the building sustained, no part of the building collapsed. Fire and safety officials said later that it was in no danger of collapsing. (Source 1, Source 2)
—
Mercantile Credit Insurance Building in Basingstoke, UK (1991)
The Mercantile Credit Insurance Building is a 12-story high-rise that has a fire-resistive steel frame with composite floor beams. Despite having no sprinklers, the building survived a four-hour fire that completely burned out three floors. No structural repair was required on the protected steel. (Source 1, Source 2)
—
Deutsche Bank Building in lower Manhattan (2007)
The Deutsche Bank Building was a steel-frame skyscraper adjacent to the World Trade Center. It had been called Bankers Trust Plaza before Deutsche Bank acquired Bankers Trust in 1998. In 2007 the then-abandoned office building, originally 40 stories, was being abated and dismantled, floor by floor, six years after it had incurred massive damage from debris hurled into it by WTC 2's explosion on September 11, 2001 (see below). By 2007, the structure had been reduced to 26 stories. A mid-afternoon seven-alarm fire, inadvertently started by workers who had been smoking, broke out on the 17th floor. The fire, which burned for seven hours, heavily damaged five floors above and five floors below its point of origin. Two firefighters died of smoke inhalation. The structure did not collapse. (Source 1, Source 2, Source 3)
—
Mandarin Oriental Hotel/Beijing Television Cultural Center in Beijing, China (2009)
The Mandarin Oriental Hotel was a not-yet-completed 44-story, 522-foot steel-frame skyscraper that was engulfed in flames for more than five hours on February 9, 2009. The cause of the fire was said to be an unauthorized fireworks display during the Lunar New Year celebration. One firefighter died fighting the blaze. The Mandarin Oriental Hotel's architect, Rem Koolhaus, said that the skyscraper, built with 140,000 tons of steel, incurred no structural damage and did not collapse. Nonetheless, it was later rebuilt. (Source 1, Source 2, Source 3)
—
A Shanghai, China, steel-frame high-rise apartment building (2010)
A Shanghai steel-frame high-rise apartment building was undergoing renovation broke out in a fire that burned throughout all 28 stories. Started by sparks that ignited scaffolding being welded by unlicensed workers, the fire burned for several hours and required more than 80 fire engines to contain it. It killed at least 58 people and injured more than 70 others. Firefighters on the ground were unable to hose water on the top of the 279-foot building. The structure did not collapse. (Source 1, Source 2)
---
Other Types of Construction and Fireproofing
Andraus Building, São Paulo, Brazil (1972)
The Andraus Building is a 31-story office building with reinforced concrete framing. The extremely hot fire that broke out caused severe spalling of large portions of the exterior concrete walls, joists, and columns, exposing the reinforcing steel. Nevertheless, the building did not collapse. It was subsequently repaired and returned to service. (Source)
—
Joelma Building (Crefisul Bank), São Paulo, Brazil (1974)
The Joelma Building is a 25-story office building made with reinforced concrete framing. Like the Andraus building (above), it suffered from severe spalling that exposed the steel reinforcing, but there was no collapse. Like the Andraus, it reopened after repairs. (Source)
—
MGM Grand Hotel, Las Vegas, Nevada (1980)
The MGM Grand Hotel is a 26-story hotel and casino. It is a mixture of reinforced concrete and steel framing. The building had a partial sprinkler system, but the casino and the deli, where the fire began, had no sprinklers. Once the deli was fully involved, the fire spread to the casino, where it raged out of control. The Las Vegas Fire Department was able to confine the blaze to the casino level. Although it burned for about six hours and caused great loss of life, the fire did not result in the building's collapse. (Source 1, Source 2)
—
The Dubai Tamweel in Dubai, UAE (2012)
The Dubai Tamweel is a 34-story residential tower made of reinforced concrete. The structure was partially gutted by fire after a blaze started at 1:30 AM. Although it was engulfed in flames and declared "uninhabitable," the structure did not collapse. Following comprehensive rehabilitation, the tower was restored. (Source 1, Source 2, Source 3)
—
Grosney Tower in Chechnya, Russia (2013)
The Grosney Tower experienced a fire that destroyed the plastic trimming on the exterior but left the building's interior untouched. There was no collapse. (Source)
—
The Marina Torch in Dubai, UAE (2015)
The Marina Torch is, at 1,105 feet, one of the world's tallest residential towers. It is made of reinforced concrete. The upper portion of its 79 stories was gutted by an inferno in the early morning hours. The flames, which started from an unknown cause, swept across the tower's façade, affecting 20 stories. Shattered glass and debris from the exterior of the building fell in fireballs to the ground. Firefighters battled the blaze for more than two hours. The structure did not collapse. (Source 1, Source 2)

—
"Address Building" in downtown Dubai, UAE (2015)
The "Address Building" is a 63-story five-star hotel and apartment complex in central downtown Dubai. It is made of reinforced concrete. As the city was preparing for New Year's Eve celebrations on the last day of the year, the building became engulfed in flames. The fire started on the 20th floor and quickly spread to the exterior, which one eyewitness said went up "like paper." According to one newspaper, internal fire extinguishing systems appeared to have worked, giving everyone inside the hotel time to get out alive. The Address has nearly 200 hotel rooms and more than 600 apartments. A total of 16 people were injured and one was killed. The structure did not collapse. (Source 1, Source 2)
—
Grenfell Tower in West London, U.K. (2017)
Grenfell Tower is a reinforced-concrete structure built in 1974 and containing 120 residential flats (some in low-rise buildings and others in a 24-story tower), was significantly refurbished in 2016. Exterior insulation was added. The new cladding not only contained flammable materials (polyethylene insulation covered by thin aluminum sheets that buckle in high temperatures and expose the internal material to flames) but it was installed onto the existing incombustible reinforced-concrete structure. In June 2017, a fire broke out on the 4th floor of the 24-story block of flats. It burned for 60 hours and caused 72 deaths. More than 70 other residents were injured and another 223 escaped. Though Grenfell Tower did not collapse, residents of surrounding buildings were evacuated as a precaution; later the building was determined to be structurally sound. Demolition of Grenfell Tower is expected by 2022. (Source 1, Source 2, Source 3)
—
Warsaw Hub in Warsaw, Poland (2019)
The Warsaw Hub is a 31-story reinforced concrete building that was under construction when its upper floors caught fire. It was previously known as Sienna Towers. Although the area around the Warsaw Hub was closed to the public as a safety precaution, the fire brigade said the fire did not damage the structural integrity of the building, which was in no danger of collapse. (Source 1, Source 2, Source 3)
Read the rest of this article, check for any updates in the record, and subscribe/donate to Architects & Engineers for 9/11 Truth.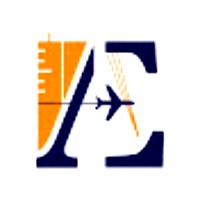 Architects & Engineers for 9//11 Truth is a growing organization of over 3,000 architects & engineers re-examining the evidence and demanding a real investigation into the 3 World Trade Center "collapses" — the Twin Towers and Building 7.