by James Corbett, The Corbett Report
September 2, 2020
Watch on Archive / BitChute / LBRY / Minds / YouTube or Download the mp4
Richard Gage of AE911Truth.org joins us to discuss the various actions, inquests, studies, documentaries and conferences that are happening around the 19th anniversary of 9/11.
SHOW NOTES:
A Tailor-Made Opportunity to Get the 9/11 Evidence into Court: Help This Family Obtain a New Inquest into the Death of Their Son
The Campaign for a Fresh Inquest into the Death of Geoffrey Thomas Campbell on September 11, 2001: A Summary
Donate to the Campbell family inquest fund
When is the News Not the News? – #PropagandaWatch
University Study Finds Fire Did Not Cause Building 7's Collapse on 9/11
Statement: 9/11 Families and Experts to Appeal Egregious NIST Building 7 Decision
AE911Truth Request for Correction (RFC) on NIST WTC7 Report
NIST's Response to AE911Truth's RFC
Short Version of New Documentary SEVEN Begins Airing Today on PBS
Justice Rising conference – information and schedule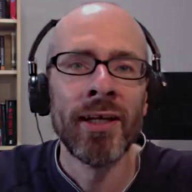 James Corbett has been living and working in Japan since 2004. He started The Corbett Report website in 2007 as an outlet for independent critical analysis of politics, society, history, and economics. Since then he has written, recorded and edited thousands of hours of audio and video media for the website, including a podcast and several regular online video series. He is the lead editorial writer for The International Forecaster, the e-newsletter created by the late Bob Chapman.
His work has been carried online by a wide variety of websites and his videos have garnered over 40,000,000 views on YouTube alone. His satirical piece on the discrepancies in the official account of September 11th, "9/11: A Conspiracy Theory" was posted to the web on September 11, 2011 and has so far been viewed nearly 3 million times.
For more in-depth content, James Corbett offers a subscription newsletter. Become a Corbett Report subscriber: https://www.corbettreport.com/members/