by James Corbett
September 15, 2014
Source
This month on Film, Literature and the New World Order, Tim Kilkenny of RevelationsRadioNews joins us to discuss the 2011 propaganda film, "Contagion." We examine "Participant Media," the media venture of billionaire Jeff Skoll that produces "social action campaigns" for each of its 55 films and seeks to shape public debate in five main target areas, including pandemic disease. In this episode, James and Tim dissect the propaganda techniques and message of the film and point out how the film seeks to shape the opinions of the audience.
Watch this video on BitChute / Minds.com / YouTube or Download the mp4
SHOW NOTES:
James Corbett on Revelations Radio News #127
Jeff Skoll Featured in 60 Minutes "Giving Pledge" Story
Participant Media – filmography
Contagion – social action campaign website Jude Law 'Contagion' Interview
Swine flu 1976: more deaths from vaccine than from the flu
Ebola patients with nursing care and good nutrition have all recovered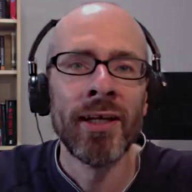 James Corbett has been living and working in Japan since 2004. He started The Corbett Report website in 2007 as an outlet for independent critical analysis of politics, society, history, and economics. Since then he has written, recorded and edited thousands of hours of audio and video media for the website, including a podcast and several regular online video series. He is the lead editorial writer for The International Forecaster, the e-newsletter created by the late Bob Chapman.
His work has been carried online by a wide variety of websites and his videos have garnered over 40,000,000 views on YouTube alone. His satirical piece on the discrepancies in the official account of September 11th, "9/11: A Conspiracy Theory" was posted to the web on September 11, 2011 and has so far been viewed nearly 3 million times.
For more in-depth content, James Corbett offers a subscription newsletter. Become a Corbett Report subscriber: https://www.corbettreport.com/members/