by 21st Century Wire
October 26, 2021
This week, a controversial new song has shot to No. 1 in the hip-hop charts, entitled, "Let's Go Brandon" by Bryson Gray – a track which is riding on the wave of a popular crypto-political meme. The track was so popular on YouTube that the company's censorship department in San Francisco was forced to take it down for fear it would garner tens of millions of views. The company removed Gray's music video, claiming he was guilty of spreading "medical misinformation." But the Orwellian move quickly backfired, as the track has now gone global viral on every conceivable platform, and is quickly becoming an anti-Biden and anti-Big Tech anthem. Worse yet, for the Democratic Party this incident threatens to further hemorrhage support among two key demographics: African-American voters and young males under 30.
For those who aren't aware, the chant "Let's Go Brandon" became popular after a NASCAR crowd was chanting "***k Joe Biden," but the partisan reporter instead said to TV camera they were chanting for race winner, Brandon Bilt.
YouTube has banned "Let's Go Brandon" song from YouTube due to "medical information". What medical misinformation is in the song? Whoa. pic.twitter.com/W8sCcyH4IM

— CCG BRYSON (@RealBrysonGray) October 21, 2021
Watch Bryson Gray's smash hit "Let's Go Brandon," a song which has now reached the number one slot on iTunes and in numerous other music charts: 
Video available at chandler_crump Rumble channel.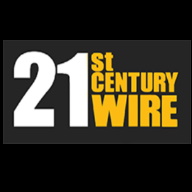 21st Century Wire exists with the purpose to educate, promote learning on geopolitical and social issues, as well as provide much-needed independent commentary, news reporting, including criticisms and critiques of larger corporate and foundation-funded media outlets and their coverage of global events.
They also aim to deliver a consistent stream of independent research on subjects and views that are generally not covered in the corporate-owned and foundation-funded media spheres. In this way, they are helping to re-balance the discourse by giving a platform to alternative views and narratives which are largely absent from the corporate mainstream media and state-affiliated media outlets.