by JP Sears, AwakenWithJP
September 10, 2021
Biden's New MANDATE! Will You COMPLY? The Biden administration issued a new order for everybody to get the shot who works in a business with more than 100 employees. This is for everyone's safety and is based on the latest science. Obviously. Will you comply?
Original video is available at AwakenWithJP YouTube channel.
[As a service to protect truth from censorship and to share widely, mirrored copies of this video are available at Truth Comes to Light Odysee, BitChute and Brighteon channels. All credit, along with our sincere thanks, goes to the original source of this video. Please follow links provided to support their work.]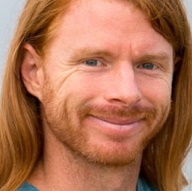 JP Sears is an American life coach and internet comedian. He is known for his satirical parodying of veganism, gluten-free fads, new age beliefs, and other "modern hippy" topics with his video series Ultra Spiritual. He is the author of the satirical book How to Be Ultra Spiritual: 12-1/2 Steps to Spiritual Superiority.
Sign up for JP's newsletter: https://awakenwithjp.com/joinme