Backlash against Biden's sweeping COVID vaccine mandate has been swift, and experts say the mandate is unlikely to hold up in court.
by Joseph Mercola
sourced from Children's Health Defense
September 22, 2021
Story at-a-glance:
In his presidential campaign, Joe Biden promised he would not impose vaccine mandates. Sept. 9, Biden issued an executive order mandating all U.S. companies with 100 or more employees to require COVID vaccination or weekly testing, or face federal fines of up to $14,000 per violation.
Biden is also requiring all federal employees and federal contractors to get the shots. Postal workers and members of Congress and their staff just happen to have been made exempt from this requirement.
No exceptions for persons who have already had COVID and recovered, and therefore have antibodies to the virus, have been issued. Several lawsuits are underway by people who have natural immunity and don't need or benefit from the mandated COVID shots.
The Republican National Committee has announced they will sue the Biden administration for issuing an unconstitutional mandate.
While the U.S. Food and Drug Administration (FDA) has granted full approval to Comirnaty, that product is not yet available. The only Pfizer shot currently available, called BNT162b2, remains under emergency use authorization, and the two differ widely in their legal liabilities.
Sept. 9, in a sweeping executive order, president Joe Biden mandated all U.S. companies with 100 or more employees to require COVID vaccination or weekly testing, or face federal fines of up to $14,000 per violation. Biden also ordered businesses to give time off to employees to receive the injections.
Biden is also requiring all federal employees and federal contractors to get the shots. For unspecified reasons, postal workers and members of Congress and their staff are exempt from the vaccine mandate.
Biden did not make any exceptions for persons who have already had COVID and recovered, and therefore have antibodies to the virus.
He also said he'd use his "power as president" against any governor unwilling to follow the order "to get them out of the way." Biden may be biting off more than he can chew, however, because as of Sept. 11, 2021, 28 states were already pushing back against federal vaccine mandates.
We filed a lawsuit in federal court Monday along with 18 students against Rutgers University its board of governors, Rutgers President Jonathan Holloway + others over university's decision to mandate COVID vaccines for students attending school in fall.https://t.co/6D5WNQ6sds

— Robert F. Kennedy Jr (@RobertKennedyJr) August 17, 2021
The plaintiffs include two corrections officers, an EMT, a medical office manager, a school bus driver and a special agent in charge of an Oregon Department of Justice investigatory unit.
Jason Dudash, director of the Oregon chapter of the Freedom Foundation, which is representing the state employees, accused Oregon Gov. Kate Brown of becoming "power-hungry amid the pandemic." "The courts must establish a more logical, science-based approach," he said.
Military service members sue over vaccine mandate
Military service members with natural immunity are also suing the Department of Defense, the FDA and the Department of Health and Human Services. As reported by The Defender:
"The lead plaintiffs in the lawsuit, Staff Sergeant Daniel Robert and Staff Sergeant Holli Mulvihill, allege U.S. Sec. of Defense Lloyd Austin ignored the DOD's own regulations and created an entirely new definition of 'full immunity' as being achievable only by vaccination.
"According to the lawsuit, the military's existing laws and regulations unequivocally provide the exemption the plaintiffs seek under Army Regulation 40-562 ('AR 40-562'), which provides documented survivors of an infection a presumptive medical exemption from vaccination because of the natural immunity acquired as a result of having survived the infection …
"Dr. Admiral Brett Giroir, HHS assistant secretary, stated in an interview Aug. 24 with Fox News: 'So natural immunity, it's very important … There are still no data to suggest vaccine immunity is better than natural immunity. I think both are highly protective.'
Yet on the same day, Austin issued a memo mandating the entire Armed Forces be vaccinated, in which he wrote: 'Those with previous COVID-19 infection are not considered fully vaccinated.'
"In that memo, plaintiffs allege Austin created a new term and concept, which contradicts the plain language of DOD's own regulations, long-standing immunology practice, medical ethics and the overwhelming weight of scientific evidence regarding this specific virus.
"Plaintiffs claim Austin, who is not a doctor, changed the DOD's own regulation without providing 'a scintilla of evidence to support it.' They also allege Austin made the regulation change without going through the required rulemaking process, in violation of the Administrative Procedures Act review."
The lawsuit also points out that Pfizer's Phase 3 trials, which is the phase in which long-term side effects are detected, won't be completed until 2023. Moreover, the lawsuit highlights the fact that Pfizer unblinded the two cohorts in the middle of the trial and eliminated the control group by offering the real "vaccine" to all controls.
In so doing, Pfizer turned the study from a placebo-controlled blinded trial into an open observational study, and the FDA allowed it. Observational studies carry nowhere near the same weight as placebo-controlled trials, as you don't have anything to compare the treatment group against. It's very easy to overlook even severe injuries when you have no control group.
Fauci warns there will be 'many more vaccine mandates'
As we approach the two-year mark of this pandemic, it's time for our judicial system to kick in and protect the public. The emergency powers granted to governors are not supposed to last forever, and the rights afforded us by the U.S. Constitution were never intended to be suspended and tossed aside in times of medical crises. It's time this rampant lawlessness got reined in.
Whether or not that will happen remains to be seen. What we can be sure of is that if our legal system fails to do its duty, the beacon of freedom in this world will be lost. As reported by CNN, Fauci is out there warning that "if more people aren't persuaded to get vaccinated by messaging from health officials and 'trusted political messengers,' additional mandates from schools and businesses may be necessary."
The technocratic elite will take it all the way because they are fighting for the Great Reset. And the Great Reset won't work if people are free. They need leverage over the population, which is precisely what vaccine passports are all about.
Jacobson v. Massachusetts: A ruling with tragic consequences
In closing, those who support the mandating of experimental COVID shots will typically point to the 1905 Jacobson v. Massachusetts case, which is often interpreted as giving government the right to force vaccinate everyone for the common good. However, as noted by Alex Berenson in a recent blog post, we ought to really look at the time at which that verdict was given.
In the years surrounding the 1905 Jacobson v. Massachusetts verdict, the U.S. Supreme Court also ruled in favor of racial discrimination, corporate monopoly, child labor and making questioning government a jailable offense. That same year, in 1905, they ruled workers have no rights. In 1923, they ruled minimum wage laws are illegal and in 1927 they OK'd forced sterilization based on the Jacobson ruling.
Most of these rulings have since been overturned, and for obvious reasons. Most people don't agree with racial discrimination, monopolies and child labor anymore. Most agree that minimum wage laws are a good thing, and that questioning government is an unassailable right that is necessary for democracy to work. The 1905 Jacobson v. Massachusetts case is no different. It was made in and for a different time, when individual and human rights were routinely quashed.
As noted by National Vaccine Information Center president Barbara Loe Fisher in "How Fear of a Virus Changed Our World":
"Using bad logic and bad science while leaning heavily on the pseudo-ethic of utilitarianism, state governments were given the green light to legally require vaccination based on a 'common belief' that vaccination is safe and effective, rather than proven fact.
"Piously waving the greater good flag to justify throwing civil liberties out the door, the court majority ruled that citizens do not have a legal right to be free at all times because there are 'manifold restraints to which every person is necessarily subjected for the common good' …
"But the justices also warned that mandatory vaccination laws should not be forced on a person whose physical condition would make vaccination 'cruel and inhuman to the last degree.' They said:
''We are not to be understood as holding that the statute was intended to be applied in such a case or, if it was so intended, that the judiciary would not be competent to interfere and protect the health and life of the individual concerned. 'All laws,' this Court has said, 'should receive a sensible construction' …
"During this time of fear and confusion, the Jacobson ruling also reminds us that it is democratically elected representatives in state legislatures who make public health laws governing people living in different states. That is because what is not defined in the U.S. Constitution as a federal activity is reserved for the states, which is an important check on federal government power.
"Elected lawmakers in your state can choose to mandate a few or many vaccines with or without exemptions, while the federal government has the authority to mandate vaccinations for people entering the U.S. or crossing state borders."
Originally published by Mercola.
Connect with Dr. Joseph Mercola
Connect with Children's Health Defense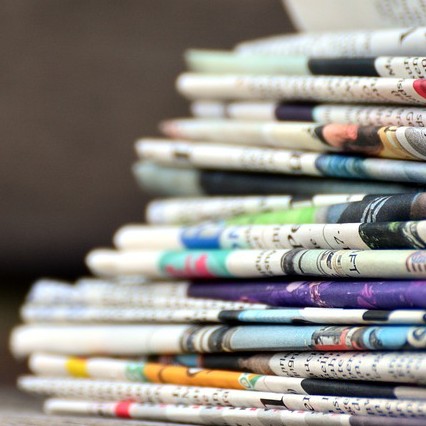 Posts under World News & Views come from assorted information sources around the web or from printed publications. The specific source will always be identified at the top of the post. Everything posted on this site is done in the spirit of conversation. Please do your own research and trust yourself when reading and giving consideration to anything that appears here or anywhere else.