by James Corbett
June 7, 2018
Source
Welcome back to New World Next Week – the video series from Corbett Report and Media Monarchy that covers some of the most important developments in open source intelligence news. This week:
Story #1: Bilderberg 2018 Hatches In Turin, Italy With "Populism" and "Inequality"
https://www.rt.com/usa/428826-bilderberg-group-secretive-meeting-turin/
Onora O'Neill: "We have some very skillful faking going on"
https://www.irishtimes.com/culture/onora-o-neill-we-have-some-very-skilful-faking-going-on-1.3192334
Bilderberg 2018 Press Release
http://archive.li/LVHbW
Bilderberg 2018 Participants List
http://archive.is/zkIYI
Corbett Report: "Bilderberg" Archive Search
https://www.corbettreport.com/?s=bilderberg
Media Monarchy: "Bilderberg" Archive Search
http://mediamonarchy.com/?s=bilderberg
Story #2: Forget The GDPR, The EU's New Copyright Proposal Will Be A Complete And Utter Disaster For The Internet
https://www.techdirt.com/articles/20180525/10072939912/forget-gdpr-eus-new-copyright-proposal-will-be-complete-utter-disaster-internet.shtml
EU Parliament Members Play Hardball On Terrible Copyright Policies, Article Highlighting Sketchy Tactics Magically Disappears
https://www.techdirt.com/articles/20180531/00285739946/eu-parliament-members-play-hardball-terrible-copyright-policies-article-highlighting-sketchy-tactics-magically-disappears.shtml
PDF: "Proposal for a DIRECTIVE OF THE EUROPEAN PARLIAMENT AND OF THE COUNCIL on copyright in the Digital Single Market"
http://data.consilium.europa.eu/doc/document/ST-8672-2018-INIT/en/pdf
Julia Reda: How You Can #SaveYourInternet From Article 13 and the "Link Tax"
https://juliareda.eu/2018/06/saveyourinternet/
MEP Julia Reda On Article 13, The EU's Dangerous Copyright Proposal
https://www.techdirt.com/articles/20180605/13031739974/techdirt-podcast-episode-169-mep-julia-reda-eus-dangerous-copyright-proposal.shtml
Story #3: The CIA Made a 'Magic: The Gathering'-Style Card Game for Training Agents
https://twitter.com/TimWherry/status/998867929310662656
FOIA: Materials for the Game "Collection Deck"
https://www.muckrock.com/foi/united-states-of-america-10/materials-for-the-game-collection-deck-35175/#file-162778
Kickstarter: 'CIA – Collect It All'
https://www.kickstarter.com/projects/mmasnick/cia-collect-it-all
#MorningMonarchy: RFK Must Die, CIA Makes Card Games and Abnormal Sound Events (Jun. 4, 2018)
http://mediamonarchy.com/2018/06/20180604morningmonarchy/
You can help support our independent and non-commercial work by visiting http://CorbettReport.com/Support & http://MediaMonarchy.com/Support. Thank You.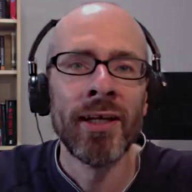 James Corbett has been living and working in Japan since 2004. He started The Corbett Report website in 2007 as an outlet for independent critical analysis of politics, society, history, and economics. Since then he has written, recorded and edited thousands of hours of audio and video media for the website, including a podcast and several regular online video series. He is the lead editorial writer for The International Forecaster, the e-newsletter created by the late Bob Chapman.
His work has been carried online by a wide variety of websites and his videos have garnered over 40,000,000 views on YouTube alone. His satirical piece on the discrepancies in the official account of September 11th, "9/11: A Conspiracy Theory" was posted to the web on September 11, 2011 and has so far been viewed nearly 3 million times.
For more in-depth content, James Corbett offers a subscription newsletter. Become a Corbett Report subscriber: https://www.corbettreport.com/members/