by James Corbett
April 12, 2020
In light of recent events, I am re-releasing Episode 228 of the podcast, How To Become A Billionaire (and what to do with it).
CLICK HERE for show notes and mp3 audio download of this podcast or watch/download the video via the player and links below:
Just as I recently updated the 2008 Medical Martial Law podcast with Medical Martial Law 2020, so, too, will I have to update this 2012 exploration of The Bill & Melinda Gates Foundation with information on its activities over the past eight years.
I am calling on The Corbett Report community to help me compile information and sources for such a podcast. This is an open source investigation into Bill & Melinda Gates, their foundation, associated agencies and organizations like the WHO, GAVI, CEPI, etc., and the subject of global health and vaccine technology.
---
Corbett Report members are invited to log in to the site and leave any relevant info and links in the comments section below.
Not a Corbett Report member yet? Sign up today and join the conversation.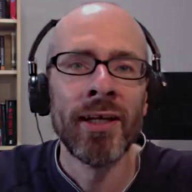 James Corbett has been living and working in Japan since 2004. He started The Corbett Report website in 2007 as an outlet for independent critical analysis of politics, society, history, and economics. Since then he has written, recorded and edited thousands of hours of audio and video media for the website, including a podcast and several regular online video series. He is the lead editorial writer for The International Forecaster, the e-newsletter created by the late Bob Chapman.
His work has been carried online by a wide variety of websites and his videos have garnered over 40,000,000 views on YouTube alone. His satirical piece on the discrepancies in the official account of September 11th, "9/11: A Conspiracy Theory" was posted to the web on September 11, 2011 and has so far been viewed nearly 3 million times.
For more in-depth content, James Corbett offers a subscription newsletter. Become a Corbett Report subscriber: https://www.corbettreport.com/members/
Follow James Corbett at Substack:  https://corbettreport.substack.com/