Source:  Jason Goodman
Bilyana Martinovski is a PhD, author, blogger and researcher. When she began speaking out about the astounding crime wave in Sweden, she was persecuted. She was fired from her job, maligned in public and blocked from being hired in any new positions. Her recently schedule appearance at the Gothenburg Alternative Book Fair was canceled when the entire event was shut down by authorities. Bilyana shares facts and details about the total clamp down on free speech in Sweden. Is this constitutional crisis a preview of what we can expect here in the United States?
Become a Sponsor of Crowdsource the Truth and enjoy exclusive content Only ON Patreon http://www.patreon.com/crowdsourcethe…
One time sponsorship via PayPal http://paypal.me/crowdsourcethetruth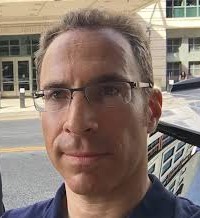 Jason Goodman is an investigative reporter and founder of Crowdsource the Truth.  He is also founder and CEO of 21st Century 3D, an internationally company, recognized for innovation in production techniques and stereoscopic 3D technology development.
Support Jason on Patreon and view exclusive subscriber content: patreon.com/crowdsourcethetruth