by Children's Health Defense Europe
May 24, 2021
On May 29, at 3 pm several European countries will unite in Brussels for a new European Demonstration for Freedom and democracy. The peaceful march to the European parliament will start in a large forest south of Brussels: Bois de la Cambre / Ter Kamerenbos.
On the day, EuropeansUnited group will hand over their petition to the European Parliament, asking for Freedom of movement – No Digital Green Certificate, the Reinstate constitutional laws, the Freedom of demonstration without police violence, the Freedom of press and impartial coverage.
You can read the full version and sign the petition here.
Join the International group on Telegram: https://t.me/joinchat/zjsgN1uL8ztiYmM0.
or the group dedicated for the UK, Europeans United UK: https://t.me/joinchat/IBuhj45x21E4MzU0
Follow us on Facebook: https://www.facebook.com/EuropeansUnited-104561348413231/
Connect with Children's Health Defense Europe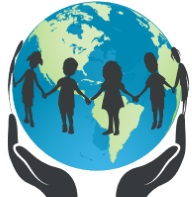 The Children's Health Defense Team is devoted to the health of people and our planet. Their mission is to work aggressively to reduce exposure to all sources of mercury, hold those accountable who failed to protect our planet and people from unnecessary exposure, restore health to those who have been harmed, and make sure this tragedy never happens again.
They do what they do for many reasons. Some have children who have been injured. Some have seen an injustice and feel the need to step in where others fear to tread. Some are focused on the demand for scientific integrity, others on improving the health of this, and future, generations.
See: Why We Do What We Do
Sign up for free news and updates from Robert F. Kennedy, Jr. and the Children's Health Defense. CHD is planning many strategies, including legal, in an effort to defend the health of our children and obtain justice for those already injured. Your support is essential to CHD's successful mission.
The Defender is Children's Health Defense's news and views website. It features content aligned with the organization's mission to end childhood health epidemics. Sign up for updates.
Children's Health Defense Europe is the Belgium-based Europe chapter of CHD.