Redding, CA father, inspired by daughter, speaks strongly from the heart at local meeting with the board of supervisors.
[For background on this story, see article at Global Research.]
by 100PercentFedUp
October 21, 2021
Video available at 100PercentFedUp Rumble channel.
[As a service to protect truth from censorship and to share widely, mirrored copies of this video are available at Truth Comes to Light Odysee, BitChute and Brighteon channels. All credit, along with our sincere thanks, goes to the original source of this video. Please follow links provided to support their work.]
---
Emma Watson
I don't know a lot about what's going on but I know enough that, you know, we need to fight for our rights.
Josh Watson
Her name is Emma. My name is Josh Watkins. And I am up here because she had the courage to say that she wanted to say something.
And — I've alternated in the last year between anger and sadness.
I hated politics growing up. I hated my parents talking about and I wouldn't even watch the news. That's changed a lot in the last couple years.
I'm up here today because I am a health care worker. I've been in my profession for almost 20 years.
None of you probably know what I do. I run the heart-lung bypass machine open heart surgery.
There's two of us in this town. We are both in this room today.
When we can't show up for work, the hospital goes on diversion — which means that the ER can't take critical patients and helicopters fly right over us.
Neither one of us are getting this vaccine. Neither one of us are willing to take that — because we know what's… at stake for freedoms past that.
I've alternated between: 'Should I just keep providing for my family? should I take the job and just keep getting my paycheck? I'll take it for the team. If I die at least they'll get provision for as long as it takes — until I may or may not have symptoms.'
But then I'm like: 'No, that can't happen because if I fold here I don't know what's going to happen.'
I'm here because the board of supervisors is failing…Patrick.
I'm closely related to the recall. I supported 100 percent.
If I don't show up for my job, as I just explained to you, people die.
On Saturday night at 10:00 PM I got a page. I did not want to go to work. Somebody was having a very critical problem. They were dying. I worked until 6:00 AM the next day. If I had not have showed up there would be nobody to do my job.
These guys can't… and I'm sorry your jobs are not as important as mine.
I'm not here for recognition. You'll never remember what a perfusionist is after this — maybe you will. I don't like being in front. I do like supporting. I'm really good at supporting.
My encouragement is that all of you have the power that I'm talking about to stand up and to be the voice when you think you don't.
You're more valuable than you think you are. And the team that I work with at both hospitals in this town feel very strongly and very similar.
And if this mandate goes through and these people don't show up for work, people are going to start dying for other reasons. And it's because there's gonna be nobody take care of them.
cover image credit:  screenshots from 100PercentFedUp video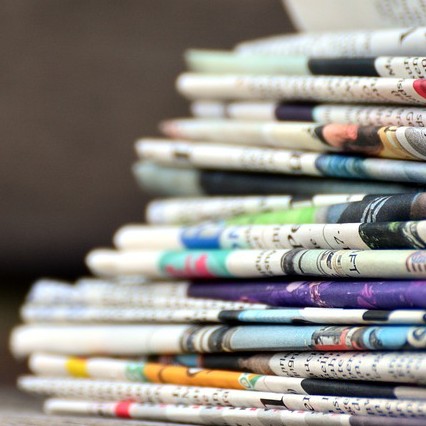 Posts under World News & Views come from assorted information sources around the web or from printed publications. The specific source will always be identified at the top of the post. Everything posted on this site is done in the spirit of conversation. Please do your own research and trust yourself when reading and giving consideration to anything that appears here or anywhere else.