Moderna Stops COVID-19 Vaccination In California After Severe Allergic Reactions. Investigation Launched
by Great Game India
January 18, 2021
California health officials are recommending providers pause the administration of a specific batch of the Moderna COVID-19 vaccine due to possible allergic reactions that are under investigation.
California State Epidemiologist Dr. Erica S. Pan issued a statement on Sunday evening regarding batch '041L20A.'
"A higher-than-usual number of possible allergic reactions were reported with a specific lot of Moderna vaccine administered at one community vaccination clinic. Fewer than 10 individuals required medical attention over the span of 24 hours," Dr. Pan said.
According to the statement,
"Out of an extreme abundance of caution and also recognizing the extremely limited supply of vaccine, we are recommending that providers use other available vaccine inventory and pause the administration of vaccines from Moderna Lot 041L20A until the investigation by the CDC, FDA, Moderna and the state is complete. We will provide an update as we learn more."
Earlier, a woman from Oakland City, Indiana in the United States warned others to not get the experimental Moderna COVID-19 vaccine after she suffered tongue spasms and whole body convulsions. She posted her videos on Facebook where her entire body is seen shaking uncontrollably. The CDC said such side-effects are "mild" and "normal".
According to pharma giant Moderna, the COVID-19 mRNA based experimental vaccines are Operating System designed to program human DNA. These vaccines are being approved for emergency use for the first time in history.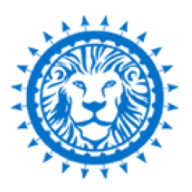 GreatGameIndia is a journal on geopolitics and international relations, providing global intelligence through strategic analysis by placing events in a geopolitical and historical framework to better understand international developments and the world around us.
Contributors to GreatGame India inclue physicists, computer professionals, management experts, business analysts, geopolitical strategists and others, who from their backgrounds, developed a systematic research methodology and study process to understand and unearth the time hidden documented historical events and enhance everybody's understanding.