Dr. Kelly Sutton risks losing her medical license for not strictly following CDC guidelines for writing vaccine medical exemptions. Attorney Greg Glaser, who represents Sutton, provided this eyewitness account.
by Greg Glaser, Esq., The Defender
June 22, 2021
A California physician could lose her medical license for not strictly following the guidelines for writing vaccine medical exemptions as outlined by the Centers for Disease Control and Prevention's (CDC) Advisory Committee on Immunization Practices (ACIP).
Earlier this month, the Medical Board of California conducted a trial during which they heard testimony from witnesses in support of and those opposed to Dr. Kelly Sutton's approach to writing vaccine medical exemptions for her patients.
The three-day trial, which ended June 16, took place in an administrative court with a single judge and no right to a jury. The judge is expected to issue a decision sometime in the fall of 2021 on whether or not to rescind Sutton's medical license.
Sutton, an integrative physician, argued that her clinical observations confirm her unvaccinated patients are healthier than those who are vaccinated.
During her trial, Sutton was represented by health freedom attorney Rick Jaffe, who marshaled evidence from three top experts in defense of Sutton's methods to protect patients from vaccine injury.
The state produced one expert, who lacked basic knowledge of vaccine risk, and who stated that all doctors should follow whatever the CDC's one-size-fits-all vaccine schedule recommends at any given time.
Below are highlights from testimony provided during Sutton's trial.
Sutton's testimony on her behalf:
State's expert witness, Dr. Deborah Lehman, infectious disease physician at the University of California, Los Angeles:
Defense expert Dr. Andrew Zimmerman, pediatric neurologist:
Defense expert Dr. James Neuenschwander, family physician with vaccine expertise:
Defense expert Dr. LeTrinh Hoang, pediatrician:
Society is learning valuable lessons from this trial about vaccine injury, including about the consequences of allowing biotechnology to disrupt natural human immune systems.
To help support Sutton's defense fund, visit this website.
© June 2021 Children's Health Defense, Inc. This work is reproduced and distributed with the permission of Children's Health Defense, Inc. Want to learn more from Children's Health Defense? Sign up for free news and updates from Robert F. Kennedy, Jr. and the Children's Health Defense. Your donation will help to support us in our efforts.
Connect with Children's Health Defense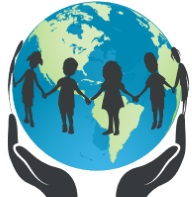 The Children's Health Defense Team is devoted to the health of people and our planet. Their mission is to work aggressively to reduce exposure to all sources of mercury, hold those accountable who failed to protect our planet and people from unnecessary exposure, restore health to those who have been harmed, and make sure this tragedy never happens again.
They do what they do for many reasons. Some have children who have been injured. Some have seen an injustice and feel the need to step in where others fear to tread. Some are focused on the demand for scientific integrity, others on improving the health of this, and future, generations.
See: Why We Do What We Do
Sign up for free news and updates from Robert F. Kennedy, Jr. and the Children's Health Defense. CHD is planning many strategies, including legal, in an effort to defend the health of our children and obtain justice for those already injured. Your support is essential to CHD's successful mission.
The Defender is Children's Health Defense's news and views website. It features content aligned with the organization's mission to end childhood health epidemics. Sign up for updates.
Children's Health Defense Europe is the Belgium-based Europe chapter of CHD.