by Dan Dicks, Press for Truth
August 6, 2021
Patrick King has been trending on twitter due to a viral video where it is claimed that the province of Alberta rolled back on their lockdown measures as a result of Patrick's court proceedings and this is not true as Patrick states "I Wasn't Successful, No I did Not Win The Court Case".
In this video Dan Dicks of Press For Truth speaks with Patrick King in order to clear up some discrepancies in regards to what is happening with his case.
Video available at Press for Truth Bitchute channel.
Patrick's controversial interview with Stew Peters.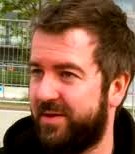 Dan Dicks is an investigative journalist and an award winning documentary filmmaker. He is also the founder of an independent media outlet known as Press For Truth which produces videos and documentary films about issues that the mainstream media often fails to report on.
Press for Truth Bitchute channel