by James Corbett, The Corbett Report
January 22, 2021
recorded January 13, 2021
With the global technocrats taking the world through the "Going Direct" Reset into the abyss of the End of Currency and the ultimate transhuman slave state, things could not be more dire.
But, as Catherine Austin Fitts of Solari.com tells us, there are options on the table for taking things in a completely different direction and unlocking the incredible abundance of the planet.
The choice is our, but for how long? Don't miss this important, solutions-focused discussion on The State of Our Currencies.
Watch on Archive / BitChute / LBRY / Minds / YouTube or Download the mp4
SHOW NOTES
The State of our Currencies (login required)
IMF Conference: Cross-Border Payment—A Vision for the Future
Why Mark Carney Thinks The Dollar Can No Longer Be The World's Reserve Currency
The "Going Direct" Reset: BlackRock Authored the Bailout Plan Before There Was a Crisis
FASAB Statement 56: Understanding New Government Financial Accounting Loopholes
Book Review: The Edge of the World by Michael Pye
---
See related:
Catherine Austin Fitts: The "Pandemic" as Cover for a Coup D'Etat Aimed at Taking Over the Planet — Converting Democratic Process to Technocracy, Imposing Complete Economic & Political Control
 Link to Corbett Report Documentaries
Link to James Corbett's 'The Future of Vaccines'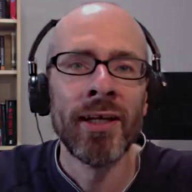 James Corbett has been living and working in Japan since 2004. He started The Corbett Report website in 2007 as an outlet for independent critical analysis of politics, society, history, and economics. Since then he has written, recorded and edited thousands of hours of audio and video media for the website, including a podcast and several regular online video series. He is the lead editorial writer for The International Forecaster, the e-newsletter created by the late Bob Chapman.
His work has been carried online by a wide variety of websites and his videos have garnered over 40,000,000 views on YouTube alone. His satirical piece on the discrepancies in the official account of September 11th, "9/11: A Conspiracy Theory" was posted to the web on September 11, 2011 and has so far been viewed nearly 3 million times.
For more in-depth content, James Corbett offers a subscription newsletter. Become a Corbett Report subscriber: https://www.corbettreport.com/members/