by Jason Goodman
May 6, 2020
Dr. Judy Mikovits joins Charles Ortel and Jason Goodman to discuss Anthony Fauci's decades long diabolical campaign to spread fear along with viral contagions in an effort to control the minds and lives of every person on earth.
"The only thing causing polio in this country today is the polio vaccine." ~ Dr. Judy Mikovits

A mirrored copy is available on Truth Comes to Light's Bitchute channel should the source video be censored or become otherwise unavailable at YouTube or other platforms.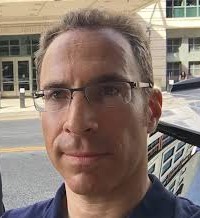 Jason Goodman is an investigative reporter and founder of Crowdsource the Truth.  He is also founder and CEO of 21st Century 3D, an internationally company, recognized for innovation in production techniques and stereoscopic 3D technology development.
Support Jason on Patreon and view exclusive subscriber content: patreon.com/crowdsourcethetruth