Snordster
Published on Sep 26, 2017
---
ROOM FOR SADNESS
by Jeff Foster from Book of Faces
August 3, 2015
Your sadness doesn't say, "Please fix me, heal me, or release me". It doesn't say, "Please get rid of me, numb yourself to me, pretend I'm not here". It certainly doesn't say, "Please get enlightened so I can die!".
Sadness does not come to punish you, or reveal to you what a 'spiritual failure' you are. Sadness is not a sign that you are unevolved or far from healing, awakening, enlightenment, peace.
The presence of sadness is not an indication that you've done something wrong.
Sadness only whispers, "May I come in? I am tired, I long for rest".
And you reply, "But sadness, I don't know how to allow you in!"
And sadness replies, "It's okay. You don't need to know. I'm already in".
And we bow to sadness then, we recognise how it's already allowed in, how there's enough room in us for sadness, how we are not 'the sad one', not contained within sadness, but the room for sadness, its space, its home, its salvation, its loving embrace; not as a goal, but as our nature – consciousness itself, already free.
Don't heal yourself from sadness; let sadness heal you. Let it show you the way when you have forgotten. Let it reveal to you the mysteries of love. Let it remind you of your vast heart, your refusal to split off from any part of your ancient Self.
Let sadness help you remember that bigger Happiness you danced when you were young.
– Jeff Foster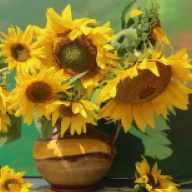 Posts under World Poetry, Music, Essays, Art & Fiction come from a random assortment of inspired sources around the web.  Links to the source can be found throughout, and at the end of, each post.