In this interview Spiro is joined by the host of Geopolitics and Empire who was recently censored by Youtube having his interview with Professor Francis Boyle removed regarding the coronavirus.
This report exposes the current censorship campaign by the social media giants who are working in lock step with governments and global institutions taking a page directly from the Event 201 global pandemic exercise simulating a coronavirus outbreak.
What stage of the game are we in currently? Where can we expect this crisis to go in the next stages? All of this and more, covered in this report.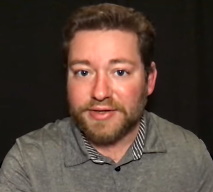 Spiro Skouras is an independent researcher and content creator.
He is a contributor at Activist Post and former Executive Producer at Newsbud.com.
Connect with or contact Spiro on Twitter or Activist Post.  Follow Spiro on BitChute or YouTube.