by Del Bigtree w/ Jefferey Jaxen, The HighWire
February 19, 2021
Video available at The HighWire BitChute and Brighteon channels.
Health officials are coming forward to criticize a lackluster effort by health agencies to implement adequate Covid vaccine safety monitoring and reporting systems ahead of the largest vaccine rollout in history.
Del brings to light a shocking 2010 study revealing the current primary system, VAERS, may only capture less than 1% of actual injuries from vaccines, which begs the question:
Are we seeing only the tip of a massive Covid vaccine injury iceberg?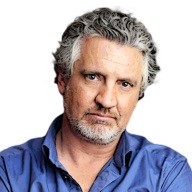 Del Bigtree is one of the preeminent voices of the Vaccine Risk Awareness Movement. His career as an Emmy winning producer of the CBS talk show The Doctors changed abruptly when he produced the documentary VAXXED, which is credited with igniting a revolution against Pharmaceutical Tyranny around the world.
Now Del's internet talk show, The HighWire, is the fastest growing program in the Natural Health arena with over 40 million views, and his non-profit, ICANdecide.org, is leading worldwide investigations into drug and vaccine fraud that have already resulted in two winning lawsuits against US Government agencies Health and Human Services and National Institute of Health.
Follow The HighWire with Del Bigtree on Brighteon and BitChute.