by GreatGameIndia
September 14, 2021
Czech Republic is planning to destroy 45,000 doses of AstraZeneca vaccines branded as Covishield in India since nobody wants to take the shots. Meanwhile, more than 14,000 doses of AstraZeneca's vaccine were thrown away in the past month alone due to the lack of interest from the public.
Prague might have to dispose of thousands of AstraZeneca's Covid-19 vaccine doses, as they expire next month. The demand for the jab recommended only to those over 60 years old due to possible side effects remains low.
Some 55,000 doses of the vaccine manufactured by Anglo-Swedish company AstraZeneca and shipped to the Czech Republic are set to expire by the end of October, Czech radio station IROZHLAS
reported
.
While about 10,000 of them are expected to be used to administer second doses, the remaining batches might have to be incinerated if the demand for the jab fails to shoot up.
So far, it has been at rock bottom. According to the data cited in the report, only 36 people have chosen AstraZeneca for their first dose in September, and a total of 774 people have been vaccinated with it so far.
cover image credit: Tim  / Wikimedia Commons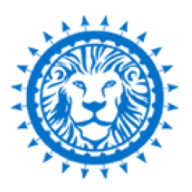 GreatGameIndia is a journal on geopolitics and international relations, providing global intelligence through strategic analysis by placing events in a geopolitical and historical framework to better understand international developments and the world around us.
Contributors to GreatGame India inclue physicists, computer professionals, management experts, business analysts, geopolitical strategists and others, who from their backgrounds, developed a systematic research methodology and study process to understand and unearth the time hidden documented historical events and enhance everybody's understanding.