by Christian Westbrook, Ice Age Farmer
January 10, 2022
DARPA is funding the creation of 3D printed food from "mixed waste," to be served "when traditional food is unavailable." #BareShelvesBiden is trending as empty shelves are found across the USA, and the LA Times promises the situation is only going to get worse.
The food supply chain is buckling under the pressure of mandates and quarantines. What is the agenda behind this engineered shortage? Find out in this Ice Age Farmer broadcast.
Video available at Ice Age Farmer Odysee and BitChute channels.
cover image credit: Seraphimblade  / Wikimedia Commons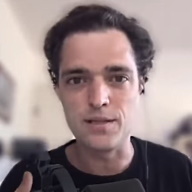 Ice Age Farmer is 100% dedicated to sharing tips for thriving in the Grand Solar Minimum / Modern Ice Age. Resources are provided for our community as we map a path forward to prosperity and build resilient, and self-sufficient communities.
Subscribe to Ice Age Farmer Odysee and BitChute channels.
Alternate website: http://thevictoryseed.org/