by Sacha Stone w/ David Icke & Sean Stone
January 31, 2021
Original video available at earthheroestv.com and sachastone.com
[As a service to protect truth from censorship and to share widely, mirrored copies of this video are available at Truth Comes to Light BitChute, Brighteon, Lbry/Odysee channels. All credit, along with our sincere thanks, goes to the original source of this video. Please follow links provided to support their work.]
Some of the topics covered include:
As tyranny moves forward, humanity is awakening
Self-identification with labels
What we identify with vs the real "I"
Transhumanism
Artificial Intelligence
Deep underground military bases and other hidden places
Archontic, reptilian & grey alien entities
Trump presidency
Cyborgs in our midst
How a few control the many
Personal power & the refusal to participate in our own enslavement
Morgellons, self-replicating nanobot technology, AI, transhumanism & COVID-19
Gender confusion as a stepping stone to the no-gender human
How we are coming into our own in this time of awakening
We are not alone & our unseen multi-dimensional support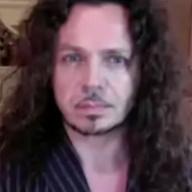 Sacha Stone is an activist, public speaker, publisher, writer and film-maker.
Former rock musician and artist, Sacha established Humanitad in 1999 as an advocate of human rights and natural justice.
Sacha founded New Earth Project (New Earth Nation), the worlds most integrated movement promulgating sustainable, sovereign and self-determining communities. It operates as a universal trust engaging micro-nations by Treaty and exists outside of fictitious enclosures dreamt up by self-serving corporation-governments and institutions.
He is also founder of the ITNJ International Tribunal for Natural Justice. This new planetary court is committed to the dispensation of natural justice and adherence to the rule-of-law.
Connect with Sacha Stone via ITNJ, New Earth or sachastone.com.