by Wooz News
February 8, 2021
Original video available at Wooz News BitChute channel.
Dedicated to the memory of Jeff C.
The simulated riots in DC was a powder-keg long in the making. The evidence for preplanning and setting up a situation for disaster is overwhelming. In this episode, we're going to show you how a little stage direction and fake blood became an instrumental role in furthering the division of the nation. Strap yourselves in- it's going to be a bumpy ride… down the Babbitt hole.
[As a service to protect truth from censorship and to share widely, mirrored copies of this video are available at Truth Comes to Light BitChute, Brighteon, Lbry/Odysee channels. All credit, along with our sincere thanks, goes to the original source of this video. Please follow links provided to support their work.]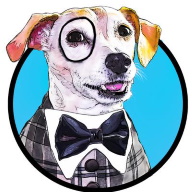 Mass media critic and self-proclaimed motivator of the masses, Wooz brings his satirical point of view to a range of current and relevant issues. The weekly topical series hosted, written, and edited by Wooz, provides wry commentary on contemporary issues of the day, political dishonesty, online viral video clips, society, celebrities, and other parts of popular culture and stereotypes.
Youtube: @WoozNews
Instagram: @wooznewsofficial
Twitter: @wooz_news
Telegram: @WoozNews