by Jason Goodman
March 18, 2019
"…That is what is under siege. The government wants control of my children and, just like our founding fathers, I believe this is one of those moments we need to reach down deep and say they wanted freedom…

The pharmaceutical industry looks huge…It looks insurmountable. It's the number one biggest lobby in Washington, outspending oil and gas two to one.

But I think about our founding fathers. I think about the biggest British, the biggest armada the world has ever seen. You had a bunch of farmers with pitchforks and axes. And they just said the chances look terrible. But they said 'are we going to live on our knees or do we die standing?'

I think this is a moment we have to reach down into our DNA and say 'this is not America. I'm going to step up…"

~ Del Bigtree
VAXXED Axed as Adam Schiff Tries to Control Your Life and Your Childrens' Health with Del Bigtree
VAXXED! Producer Del Bigtree joins me to discuss one of the most disturbing, most suppressed and most important stories in America today.
visit http://thehighwire.com
Become a Sponsor & enjoy exclusive content on SubscribeStar & Patreon
http://www.patreon.com/crowdsourcethe…
http://www.subscribestar.com/crowdsou…
http://paypal.me/crowdsourcethetruth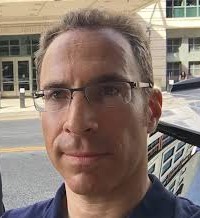 Jason Goodman is an investigative reporter and founder of Crowdsource the Truth.  He is also founder and CEO of 21st Century 3D, an internationally company, recognized for innovation in production techniques and stereoscopic 3D technology development.
Support Jason on Patreon and view exclusive subscriber content: patreon.com/crowdsourcethetruth