by Informed Consent Action Network (ICAN)
March 17, 2022
After the White House and Congress dropped their mask mandates last week, Del Bigtree said, "enough is enough" and, through his attorneys, has now sued the Centers for Disease Control and Prevention (CDC) challenging its mandate requiring masks on planes, trains, and buses.
It is incredible that our elected leaders have dropped mask mandates for themselves but yet everyday Americans must still mask.  There is a term for when those that govern impose requirements on the governed but exclude themselves.  Just compare the picture on the left with the those on the right:

While the science on masking should be enough for the mask mandate to disappear, the lawsuit challenges the mandate on the grounds that the CDC does not have the authority to implement or enforce the mandate.
You can read the complaint in its entirety here and we will keep you apprised of the lawsuit.  Thank you for supporting ICAN's ongoing efforts to ensure that our civil liberties are restored.
cover image credit: Surprising_Shots / pixabay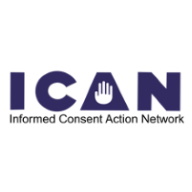 At the Informed Consent Action Network, you are the authority over your health choices and those of your children. In a medical world manipulated by advertising and financial interests, true information is hard to find and often harder to understand. The goal of Informed Consent Action Network is to put the power of scientifically researched health information in your hands and to be bold and transparent in doing so, thereby enabling your medical decisions to come from tangible understanding, not medical coercion.