by The Last American Vagabond
May 11, 2020
Created & Edited by Ryan Cristián
The only question, is whether We The People have the courage to stand for what we know to be right, or if we will allow ourselves to be scared into passively accepting the "new normal," a locked down controlled society that was prepped for, planned out, and designed years ago.

I for one, will never stop standing up for those who do not have a voice, like so many others who were not shown in this video.

I hope you will be on the right side of history, and choose to stand with me.
---
---
---
In the event that the original video is censored and deleted by YouTube, link here to a mirrored copy on Truth Comes to Light Bitchute channel.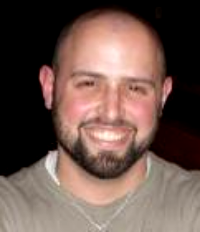 "Living is easy with eyes closed, misunderstanding all you see." – John Lennon
Driven by a desire for accuracy, chef and alternative news stalwart Ryan Cristián has a passion for the Truth. As founder and Editor-in-chief of The Last American Vagabond, he understands that Americans want their news to be transparent, devoid of the opulence frothed out by today's Corporate Media. A cultured and insightful man with a worldly sense, Ryan's unjaded approach offers common sense to the individual racked by the ambiguous news cycle – a vicious and manipulative merry-go-round that keeps trenchant minds at a manageable distance from the truth. Avid writer and editor by day, Truth seeker by night, Ryan's reality defines what it means to be current.