by Good News Network
July 17, 2021
A few weeks ago, the CBS Evening News featured a rural South Carolina man who is transforming lives by repairing broken cars and giving them away for free.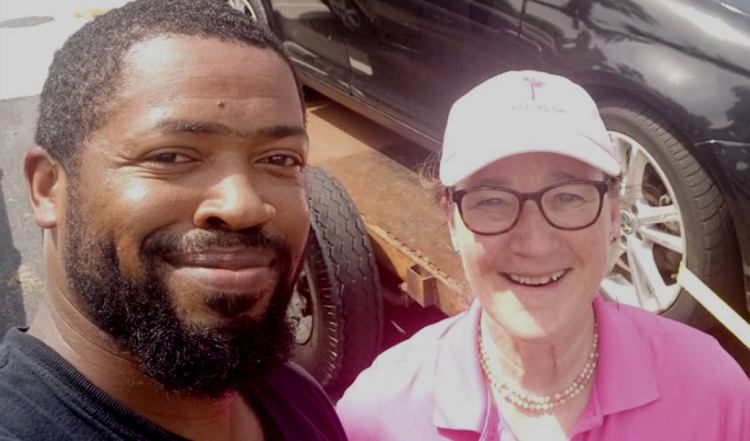 Where Eliot Middleton lives, there's no public transportation, no Ubers or taxi's. So, if you don't have a car, there are few options for those with kids or physical conditions.
Middleton, who owns a barbecue restaurant, is also a trained mechanic who rehabs donated cars in his spare time. Before the CBS report, he had gifted 32 cars to rural families since last September.
But, after the report aired on nationwide TV, Eliot received an explosion of donations including more than 800 cars.
A flood of cash also poured in to his Gofundme page—$129,000—and he has thousands of notes from folks offering their help and services to assist his mission. Someone even donated a flatbed truck to help him move all these cars from all over the country.
"My phone started exploding from all over the place," he told CBS reporter Mark Strassmann from his home in Awendaw.
Middleton's sister is helping organize the overwhelming response, also pouring in through Eliot's Facebook page, Middleton's Village To Village Foundation.
"Whatever glowing feeling is inside me, it just transferred from that TV screen and went inside them," he said.
"It's soul-soothing."
(WATCH the heartwarming video below… *NOTE: If you are outside the U.S. view it at CBS.com…)
Connect with Good News Network 
Good News Network aims to be an antidote to the barrage of negativity experienced in the mainstream media.
From its beginnings, the website has been a clearinghouse for the gathering and dissemination of positive news stories from around the globe, confirming what people already know — that good news itself is not in short supply; the broadcasting of it is.