Dr. Andrew Kaufman w/ Jason Liosatos: Manipulation of Humanity Via Nonsense PCR Test Results & Fear [Operation Moonshot]
by Jason Liosatos, Outside the Box w/ Dr. Andrew Kaufman
November 6, 2020
"The test…it doesn't measure a virus and it doesn't actually anything that they know what it is… It's simply a test that's easy to manipulate to get a certain percent positive…
…In the UK, I think we have an interesting story because the plans from the government leaked and published in a British medical journal… I'm talking about Operation Moonshot which is this plan to basically create a testing industrial complex." ~ Dr. Andrew Kaufman
Dr Andrew Kaufman PCR Testing False Positives – COVID-19 Interview with Jason Liosatos
Original video available at Jason Liosatos Born Outside the Box YouTube channel.
[As a service to protect truth from censorship & to share widely, mirrored copies of this video are available at Truth Comes to Light BitChute, Brighteon, Lbry & Odysee channels. All credit, along with our sincere thanks, goes to the original source of this video. Please follow links provided to support their work.]
Connect with Dr. Andrew Kaufman
Connect with and support Jason Liosatos
---
See also:
David Icke & Dr. Andrew Kaufman: Operation Moonshot & the Manipulation of Humanity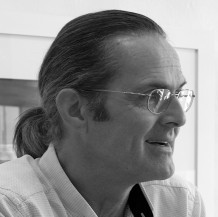 Jason Liosatos is an author, artist, and host of his weekly show Outside The Box and Global Peace Radio.  He writes and talks about humanity as magicians with amnesia — that we are magnificent artists, creators and sculptors of ourselves and the future, and that we actually manifest our future by the manipulation of matter by consciousness.