by Ben Swann, Truth in Media
September 7, 2020
[As a service to protect truth from censorship, mirrored copies of this video are available at Truth Comes to Light BitChute, LBRY & Brighteon channels. All credit goes to the original source of this video.]
Newly unearthed documents from Moderna Pharmaceuticals Covid patent application include a claim of concern about a "deliberate release of SARS coronavirus" 9 months before the official emergence of Covid-19.
In addition, it turns out that Moderna may not have the legal right to even release its vaccine in the next few weeks because the company appears to be infringing on an exisiting patent for the core technology.
Is this why Moderna's executives are selling their stock?
Check out ISE.Media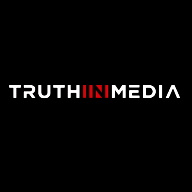 Truth In Media is an independent media organization founded by Emmy-winning journalist Ben Swann.
The team at Truth In Media is committed to providing quality content focusing on issues that impact humanity, featuring a number of fearless journalists sharing their expertise with a diverse audience that honors genuine and compelling reporting that transcends political, social and geographic boundaries.