TCTL editor's note — Excerpts from Steve Bannon's interview with Naomi Wolf (found below):
"…So what we've got now, wonderfully, is a multi-front offensive against the people who tried to run a multi-front offensive against the human species. So I see the truckers as powerfully demonstrating that it takes mass noncompliance to stop tyranny.

And, as Edward Dowd said to me, in a kind of mind blowing interview I did with him a couple of nights ago…the people gaming this out didn't anticipate the truckers… So, to me, the truckers are demonstrating that there is an army…that there more of us than of them, and that there are repercussions…

"So what you're getting now are, you know, the sudden dropping of the criminal activities against us, people backing away. And I think it's because they know that there's massive corruption that's going to be revealed if any of them are forced to open the books in civil court…"

###

"And the last thing I want to say, which is related, which is that The Blaze, this morning showed the results of the Freedom of Information Act demand of the Biden administration that showed that a billion dollars — and I'm gonna say it again — a billion dollars of your tax money went from the Biden administration to bribe all the major news outlets that you read, telling you to get vaccinated…"

###

"[Edward Dowd] explains how the Pfizer fraud isn't just a pharmaceutical fraud, but also we go into detail about how the whole lockdown and privileging some businesses over others — some are essential businesses, others aren't…

"What's so powerful about Ed Dowd coming forward… is that he speaks in a way that explains to Wall Street investors, who are not the six oligarchs and big tech guys in the inner circle, right, but still have plenty of power, plenty of influence…

"These Wall Street investors now realize, you know, as Ed Dowd pointed out, a lot of them took the injection. They thought they were doing the right thing and now they see that they were defrauded. Right? Their bodies were put on the line… Also, he's showing these other investors that this this was kind of a shell game that privileged some sectors over another…

"And the last thing that he does, which is powerful, is that…we talked about murder. And I want to talk about murder, you know. To me this is, as I said, a mass murder event…"
---
The Pfizer Documents Bombshell w/ Dr. Naomi Wolf 
by Steve Bannon, Bannons War Room
March 5, 2022
---
Edward Dowd Explains Bombshell 'Fraud' Charge re Pfizer Hiding Deaths Data 
by Naomi Wolf, DailyClout
March 4, 2022
---
Financial Insider Exposes Covid Fraud
by Del Bigtree, The HighWire
February 25, 2022
---
See Blaze article:
https://www.theblaze.com/news/review-the-federal-government-paid-media-companies-to-advertise-for-the-vaccines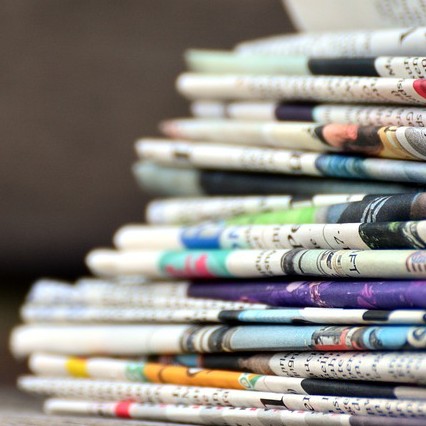 Posts under World News & Views come from assorted information sources around the web or from printed publications. The specific source will always be identified at the top of the post. Everything posted on this site is done in the spirit of conversation. Please do your own research and trust yourself when reading and giving consideration to anything that appears here or anywhere else.