by Dr. Reiner Fuellmich
October 15, 2020
Dr. Reiner Fuellmich shares the latest in the shifting mainstream narrative around this corona crime scandal.
Original video is available at Dr. Reiner Fuellmich YouTube channel.
[As a service to protect truth from censorship & to share widely, mirrored copies of this video are available at Truth Comes to Light BitChute, Lbry, Odysee & Brighteon channels. All credit, along with our sincere thanks, goes to the original source of this video. Please follow links provided to support their work.]
---
see also:
---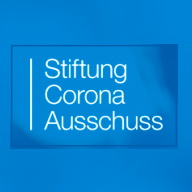 The Corona Investigative Committee, which is now working with attorneys worldwide, was established by four lawyers in Germany: Dr. Reiner Fuellmich, Viviane Fischer, Dr. Justus Hoffmann and Antonia Fischer.
Dr. Reiner Fuellmich is a consumer protection trial lawyer in Germany and California. He is one of four members of the German Corona Investigative Committee who are now working with an international network of lawyers who will argue this biggest tort case ever, the Corona Fraud Scandal, which has meanwhile unfolded into probably the greatest crime against humanity ever.
Connect with Dr. Reiner Fuellmich here: https://www.fuellmich.com
Main website for Corona Investigative Committee: https://corona-ausschuss.de/
Corona Investigative Committee at Telegram: https://t.me/s/Corona_Ausschuss
Share anonymous information with the Corona Investigative Committee: https://securewhistleblower.com