by Dr. Sam Bailey with Eric Coppolino
April 26, 2022
"Knowledge coming to light changes things."

~ Eric Coppolino
Recently, I have been fortunate to have connected with the inspiring Eric Coppolino, who is based in New York State.
cover image credit: shrikeshmaster / pixabay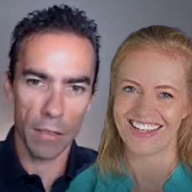 Mark is a microbiology, medical industry and health researcher who worked in medical practice, including clinical trials, for two decades.
Samantha is a content creator, medical author & health educator.  After training and practicing within the medical system for two decades, she commenced a new phase of understanding and promoting health as a wider concept. Sam is a co-author of the number 1 best seller in Amazon Microbiology Science: 'Virus Mania' which examines how the medical industry continually invents epidemics to make billion-dollar profits at our expense.
Subscribe to their Odysee video channel.