by Dr. Tom Cowan
February 15, 2021
Original video available at Dr. Tom Cowan BitChute channel.
[As a service to protect truth from censorship and to share widely, mirrored copies of this video are available at Truth Comes to Light BitChute, Brighteon, Lbry/Odysee channels. All credit, along with our sincere thanks, goes to the original source of this video. Please follow links provided to support their work.]
Book mentioned by Dr. Cowan: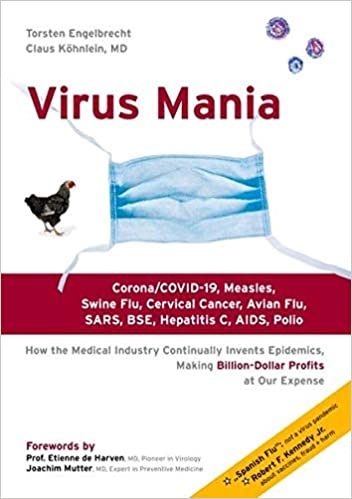 Virus Mania:
Corona/COVID-19, Measles, Swine Flu, Cervical Cancer, Avian Flu, SARS, BSE, Hepatitis C, AIDS, Polio. How the Medical Industry … Making Billion-Dollar Profits At Our Expense 
Read the forward to Virus Mania by Etienne de Harven HERE.