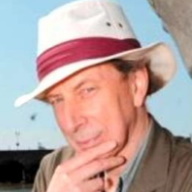 Dr. Coleman is a general practitioner principal and a former Professor of Holistic Medical Sciences at the International Open University in Sri Lanka. He has a medical degree and worked as a GP.
Dr. Coleman is the author of over 100 books which have sold over two million copies in the UK alone and have been translated into 25 languages. His books include: Endgame: The Hidden Agenda 21,  Coming Apocalypse and Anyone Who Tells You Vaccines are Safe and Effective Is Lying.
Download the free PDF version of Dr. Coleman's book Covid-19: Exposing the Lies.