URGENT Information About the COVID-19 Vaccine
by Dr. Vernon Coleman
December 20, 2020
Original video found at Dr Vernon Coleman Brand New Tube channel.
[As a service to protect truth from censorship & to share widely, mirrored copies of this video are available at Truth Comes to Light BitChute, Brighteon, Lbry/Odysee channels. All credit, along with our sincere thanks, goes to the original source of this video. Please follow links provided to support their work.]
Report from CDC, in PDF format, mentioned in Dr. Vernon Coleman's video: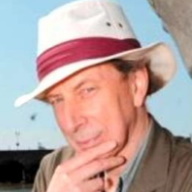 Dr. Coleman is a general practitioner principal and a former Professor of Holistic Medical Sciences at the International Open University in Sri Lanka. He has a medical degree and worked as a GP.
Dr. Coleman is the author of over 100 books which have sold over two million copies in the UK alone and have been translated into 25 languages. His books include: Coming Apocalypse (the story of the coronavirus and predictions for our future) and Anyone Who Tells You Vaccines are Safe and Effective Is Lying.