Source: GeoengineeringWatch.org
by Dane Wigington
August 30, 2017
Hurricane Harvey is the latest example of covert weather warfare being waged on completely unsuspecting populations. Increasingly catastrophic climate cataclysms are being orchestrated and manipulated by an ever more desperate and aggressive global power structure. Rapidly accelerating climate and biosphere collapse is not somewhere on the horizon, it is here, now. Climate engineering is further fueling the unraveling of the remaining web of life on our once thriving planet. With undeniable facts and film footage the video below fully exposes the manipulation of Hurricane Harvey.
Sharing credible and verifiable data is absolutely crucial in the fight to expose and halt the ongoing climate engineering assault.  When incorrect or false data is propagated, the critical cause of exposing and halting climate engineering is harmed. Investigate, become familiar with the most inarguable building block facts, and make your voice heard.
DW
May be freely reprinted, so long as the text is unaltered, all hyperlinks are left intact, and credit for the article is prominently given to GeoengineeringWatch.org and the article's author with a hyperlink back to the original story.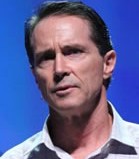 Dane Wigington has a background in solar energy. He is a former employee of Bechtel Power Corp. and was a licensed contractor in California and Arizona.
His personal residence was featured in a cover article on the world's largest renewable energy magazine, Home Power. He owns a large wildlife preserve next to Lake Shasta in Northern California.
Dane made the decision to focus all of his efforts and energy on full time investigation of the geoengineering / solar radiation management issue when he began to lose very significant amounts of solar uptake due to ever-increasing solar obscuration / global dimming caused from the ongoing jet aircraft spraying / aerosol dispersions. Dane also noted a significant and accelerating dechttps://www.geoengineeringwatch.org/line in overall forest health along with increasing UV radiation levels. These factors and others were catalysts that triggered Dane's testing and research into the geoengineering issue which has been ongoing for over decade and a half.
As the lead researcher for GeoengineeringWatch.org Dane and has investigated all levels of geoengineering, solar radiation management, and global ionosphere heaters like HAARP. Dane has appeared on an extensive number of interviews and films to explain the environmental dangers we face on a global level from the ongoing climate engineering assault.