Source:  Jason Goodman
Streamed live December 1, 2018
The Return of John Cullen – Examining New Evidence in the October 1, 2017 Las Vegas Shooting
He last appeared on Crowdsource the Truth in February of this year when a disagreement with Jake Morphonios effectively ended communication between Jason Goodman and John Cullen.
Months have passed and in that time almost no new information has come from the would be saboteur, however Cullen on his John E Hoover YouTube channel has been exploding the lies of the Las Vegas MPD and FBI.
Why did Morphonios use false evidence to insist we NOT EVEN CONSIDER a Saudi Arabia connection?
Tonight, I welcome John Cullen back to discuss the stunning new evidence as we re-open the Las Vegas investigation.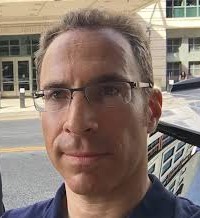 Jason Goodman is an investigative reporter and founder of Crowdsource the Truth.  He is also founder and CEO of 21st Century 3D, an internationally company, recognized for innovation in production techniques and stereoscopic 3D technology development.
Support Jason on Patreon and view exclusive subscriber content: patreon.com/crowdsourcethetruth