by Del Bigtree, The HighWire
October 5, 2020
Available at The HighWire with Del Bigtree BitChute and Brighteon channels.
As part of its mission, the Informed Consent Action Network (ICAN) ensures products mandated for injection into American children go through property safety testing.
ICAN asked the FDA for all clinical trial reports relied upon to license Merck's chicken pox vaccine. After 14 months of stonewalling by the FDA, ICAN sued and was given 10,796 pages of data.
Upon reviewing the documents provided, it was found that this experimental vaccine was licensed without the use of an inert placebo, that serious adverse events observed were considered 'unrelated' by the manufacturer's investigators, the studies used were woefully underpowered, and all study participants were given the vaccine after the study concluded, thus hiding any potential long term health effects.
ICAN will be taking additional formal legal action regarding the lack of safety relied upon to license this product.
#ICANVarivaxLawsuit #ICAN #FDA #Health #Safety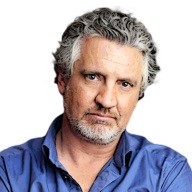 Del Bigtree is one of the preeminent voices of the Vaccine Risk Awareness Movement. His career as an Emmy winning producer of the CBS talk show The Doctors changed abruptly when he produced the documentary VAXXED, which is credited with igniting a revolution against Pharmaceutical Tyranny around the world.
Now Del's internet talk show, The HighWire, is the fastest growing program in the Natural Health arena with over 40 million views, and his non-profit, ICANdecide.org, is leading worldwide investigations into drug and vaccine fraud that have already resulted in two winning lawsuits against US Government agencies Health and Human Services and National Institute of Health.
Follow The HighWire with Del Bigtree on Brighteon and BitChute.