by Sacha Stone
January 3, 2021
On the 5th of January, Sacha Stone will deliver a monumental 2-hour Live stream event exposing the historical pathology of Dr. Anthony Fauci and the many financial elements connected to his offices.
Robert F. Kennedy Jr, Dr. Judy Mikovits, Dr. David Martin & Dr. Rocco Galati will join Sacha to bring before the public the vast pathology of crimes against humanity which many key researchers and experts allege against Anthony Fauci (the most powerful man on earth in the public health administration sector).
Go to www.lineinthesand.us to register for this FREE live stream event now
Date and time:
January the 5th
11 am Eastern Standard Time
4 pm GMT
---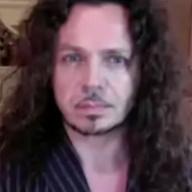 Sacha Stone is an activist, public speaker, publisher, writer and film-maker.
Former rock musician and artist, Sacha established Humanitad in 1999 as an advocate of human rights and natural justice.
Sacha founded New Earth Project (New Earth Nation), the worlds most integrated movement promulgating sustainable, sovereign and self-determining communities. It operates as a universal trust engaging micro-nations by Treaty and exists outside of fictitious enclosures dreamt up by self-serving corporation-governments and institutions.
He is also founder of the ITNJ International Tribunal for Natural Justice. This new planetary court is committed to the dispensation of natural justice and adherence to the rule-of-law.
Connect with Sacha Stone via ITNJ, New Earth or sachastone.com.