by  John Welwood
You are flawed,

you are stuck in old patterns,

you become carried away with yourself.

Indeed you are quite impossible in many ways.

And still, you are beautiful beyond measure.

For the core of what you are is fashioned out of love,

that potent blend of openness, warmth,

and clear, transparent presence.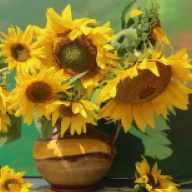 Posts under World Poetry, Music, Essays, Art & Fiction come from a random assortment of inspired sources around the web.  Links to the source can be found throughout, and at the end of, each post.