Forgiveness is the cash you need.

All the other kinds of silver really buy just strange things.

Everything has its music.

Everything has genes of God inside.

But learn from those courageous addicted lovers

of glands and opium and gold —

Look, they cannot jump high or laugh long

when they are whirling.

And the moon and the stars become sad

when their tender light is used for night wars.

Forgiveness is part of the treasure you need

to craft your falcon wings

And return to your true realm

of Divine freedom.
~Hafiz, in The Subject Tonight is Love, translated by Daniel Ladinsky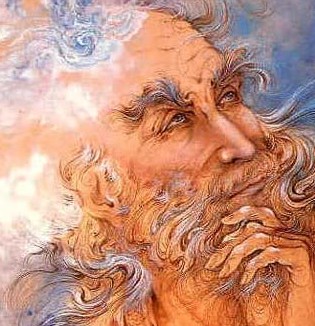 Persian lyric poet & mystic Hafiz (born Khwāja Šamsu d-Dīn Muḥammad Hāfez-e Šīrāzī) grew up in Shiraz (1320 to 1389). Very little is known about his life, but it is thought that he may have memorized the Qur'an after hearing his father recite passages. When his father died, he left school to work at a bakery and as a copyist. Hafiz became a poet at the court of Abu Ishak and also taught at a religious college. He is one of the most celebrated of the Persian poets, and his influence can be felt to this day. As the author of numerous ghazals expressing love, spirituality, and protest, he and his work continue to be important to Iranians, and many of his poems are used as proverbs or sayings.the homes of people in the Persian speaking world, who learn his poems by heart and still use them as proverbs and sayings.