Source:  Geoengineering Watch
by Dane Wigington
January 1, 2018
Climate engineering and weather warfare are ultimately one in the same. The ongoing atmospheric experiments taking place in our skies have a long history with many objectives and agendas being carried out, the equation is complex. If we are to have any chance of exposing and halting catastrophic global climate engineering operations, we must first have a clear understanding of the issue itself. The video below is by far the most complete and comprehensive presentation ever produced by GeoengineeringWatch.org. The presentation was given live at Northern California public awareness raising event. It is our hope that this video will provide a useful tool for increasing desperately needed public awareness and understanding of the critically important climate engineering issue.
It is imperative to reach a critical mass of public awareness as quickly as possible. The effort to expose and halt geoengineering operations can only be waged with an awakened population, time is not on our side. Sharing credible data from a credible source is the most effective and efficient way to wake others who are not yet aware of the issue. Make your voice heard, make every day count.
DW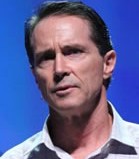 Dane Wigington has a background in solar energy. He is a former employee of Bechtel Power Corp. and was a licensed contractor in California and Arizona.
His personal residence was featured in a cover article on the world's largest renewable energy magazine, Home Power. He owns a large wildlife preserve next to Lake Shasta in Northern California.
Dane made the decision to focus all of his efforts and energy on full time investigation of the geoengineering / solar radiation management issue when he began to lose very significant amounts of solar uptake due to ever-increasing solar obscuration / global dimming caused from the ongoing jet aircraft spraying / aerosol dispersions. Dane also noted a significant and accelerating dechttps://www.geoengineeringwatch.org/line in overall forest health along with increasing UV radiation levels. These factors and others were catalysts that triggered Dane's testing and research into the geoengineering issue which has been ongoing for over decade and a half.
As the lead researcher for GeoengineeringWatch.org Dane and has investigated all levels of geoengineering, solar radiation management, and global ionosphere heaters like HAARP. Dane has appeared on an extensive number of interviews and films to explain the environmental dangers we face on a global level from the ongoing climate engineering assault.