Jason Goodman walks the streets of NYC to see what the truth is about the local spread of COVID-19.
Official news reports indicate the U.S. Army Corps of Engineers has begun work at the Javits Center, but we still have not seen indications that NYC hospitals are beyond capacity. What is really going on?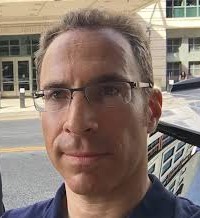 Jason Goodman is an investigative reporter and founder of Crowdsource the Truth.  He is also founder and CEO of 21st Century 3D, an internationally company, recognized for innovation in production techniques and stereoscopic 3D technology development.
Support Jason on Patreon and view exclusive subscriber content: patreon.com/crowdsourcethetruth