by Christian Westbrook, Ice Age Farmer
July 18, 2020
A powerful, global AI surveillance system has been announced this week by Al Gore. The system is powerful enough to detect emissions from every power plant, each farm, and every wood-burning stove on the planet. This system affords total information awareness to the powers that be — and is being plugged in to the DoD's AI weapons system, in a war being perpetrated against all of humanity. Christian breaks it down in this Ice Age Farmer report.
FULL SHOW NOTES:
SUBSCRIBE on bitchute: http://bitchute.com/iceagefarmer
SUPPORT THE SHOW:
http://patreon.com/iceagefarmer
http://paypal.me/iceagefarmer
JOIN THE CONVERSATION:
http://iceagefarmer.com/discord

[mirrored copies are available on TCTL BitChute & LBRY channels]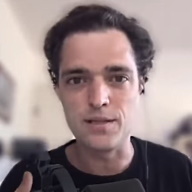 Ice Age Farmer is 100% dedicated to sharing tips for thriving in the Grand Solar Minimum / Modern Ice Age. Resources are provided for our community as we map a path forward to prosperity and build resilient, and self-sufficient communities.
Subscribe to Ice Age Farmer Odysee and BitChute channels.
Alternate website: http://thevictoryseed.org/