All donors may submit a request for a full refund until February 19th, 2022
using this dedicated refund form. (LINK)
by Sundance, The Last Refuge
February 4, 2022
Well, there goes the entire business model of the GoFundMe organization.
In a rather jaw-dropping development, the crowdfunding organization is taking the position that Canadian officials have labeled the Canadian Freedom Convoy protest as an "illegal occupation" of the city of Ottawa.  As a result, GoFundMe will not release the funds to the organizers of the protest, and will, instead, only transfer those funds to an authorized and credible charitable organization like "Black Lives Matter".
The statement in Full:
♦ GoFundMe supports peaceful protests and we believe that was the intention of the Freedom Convoy 2022 fundraiser when it was first created.
♦ We now have evidence from law enforcement that the previously peaceful demonstration has become an occupation, with police reports of violence and other unlawful activity.
To ensure GoFundMe remains a trusted platform, we work with local authorities to ensure we have a detailed, factual understanding of events taking place on the ground. Following a review of relevant facts and multiple discussions with local law enforcement and city officials, this fundraiser is now in violation of our Terms of Service (Term 8, which prohibits the promotion of violence and harassment) and has been removed from the platform.
Organizers provided a clear distribution plan for the initial $1M that was released earlier this week and confirmed funds would be used only for participants who traveled to Ottawa to participate in a peaceful protest.
Given how this situation has evolved, no further funds will be directly distributed to the Freedom Convoy organizers — we will work with organizers to send all remaining funds to credible and established charities verified by GoFundMe.
All donors may submit a request for a full refund until February 19th, 2022 using this dedicated refund form. (LINK)
The Canadian government and law enforcement officials worked earnestly to Alinsky and label the voices of Middle Canada as violent extremists.  It appears that official effort has paid dividends, as the money for the protest group has been cut off as the result of an arbitrary definition applied by the totalitarian state.
Madness.
Sickening…
There aren't enough words to encapsulate this dynamic appropriately.
However, now that government has successfully branded the protesting group as an unlawful and violent occupying group, the Canadian authorities are now able to use extreme measures to counter the "threat to democracy" they represent.
This is a major, albeit ideological, escalation by the totalitarian state.
cover image credit:  toronto99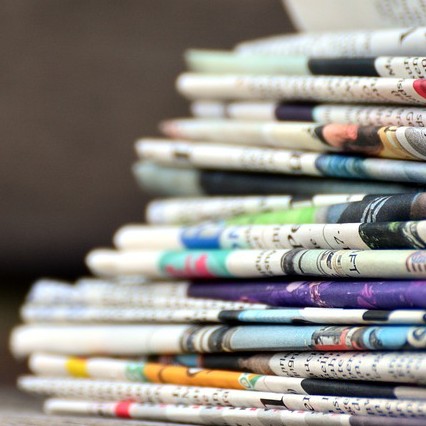 Posts under World News & Views come from assorted information sources around the web or from printed publications. The specific source will always be identified at the top of the post. Everything posted on this site is done in the spirit of conversation. Please do your own research and trust yourself when reading and giving consideration to anything that appears here or anywhere else.