by Winter Oak, The Acorn
August 1, 2021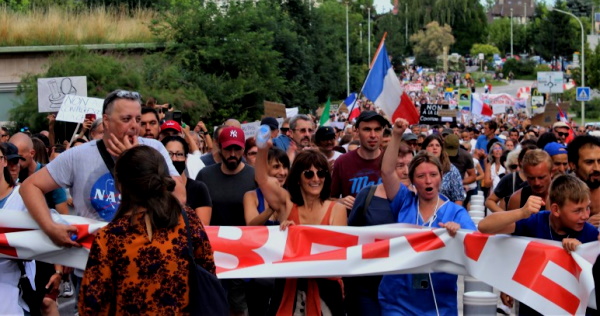 Something quite remarkable is happening in France, as we pointed out a couple of weeks ago.
Since then, opposition to the vaccine passports being imposed for everyday life has swollen to a phenomenal extent.
On Saturday July 31 massive numbers took to the streets in some 200 towns and cities across the country. There were also big protests in Italy and Switzerland.
The mainstream media are desperately trying to minimise the numbers, write off the protesters as minority "conspiracy theorists" and pretend nothing important is happening.
But their lies are just making the situation even worse for the system, as the ordinary men and women who have taken to the streets outraged at the draconian vaccine passports wake up to the fact that they have been duped in an even bigger way…
The visible presence of nurses and firefighters on the protests also gives this new movement a powerful edge.
Saturday of course saw a gigantic protest in Paris (which also included some comic relief), but that was just the tip of the iceberg.
There were protests everywhere – for instance in Pau, Nice, Nîmes, Thonons-les-Bains, Reims, Chambéry, Réunion, Valence, Mulhouse, Quimper, Marseilles, Limoges, Vannes, Toulon, St Etienne, Nancy, Rouen, Bordeaux, Brest, Rennes, Lille, Perpignan, La Rochelle, Nantes, Strasbourg, Caen, Montpellier, Lyons…
Here are some photos from Annecy in the French Alps, where thousands joined a protest headed by nurses and which was greeted by applause from their colleagues as it completely blocked the main road and passed in front of the town's hospital.
"Macron, we don't want your vaccine passport! Liberté! Macron in jail! Hands off our children!" shouted the crowds, which were diverse and full of energy.
Will Macron be forced to back down in the face of this popular uprising? Or is he bound to push through the dictatorial global Great Reset at any cost?
Crucial days lie ahead, not just for France but for the whole of humankind.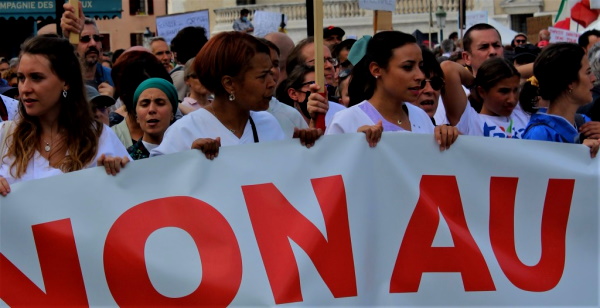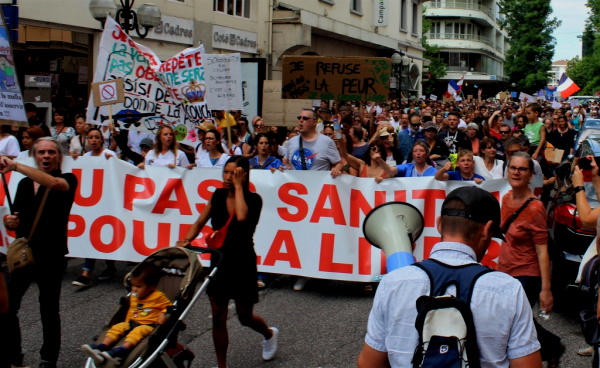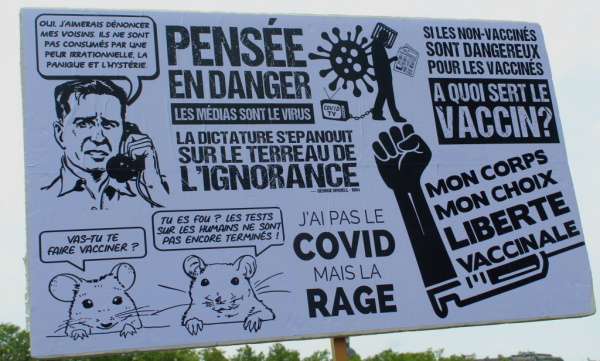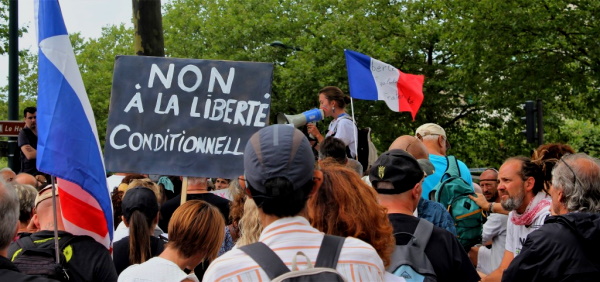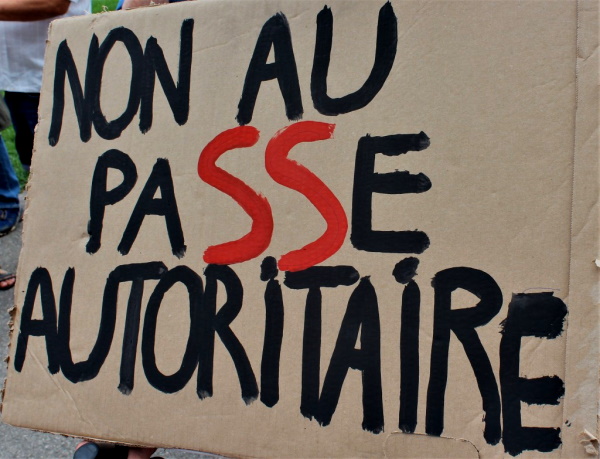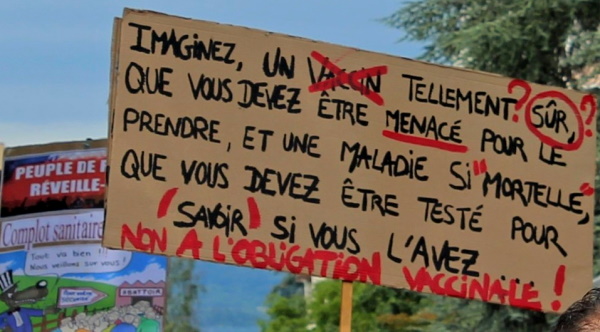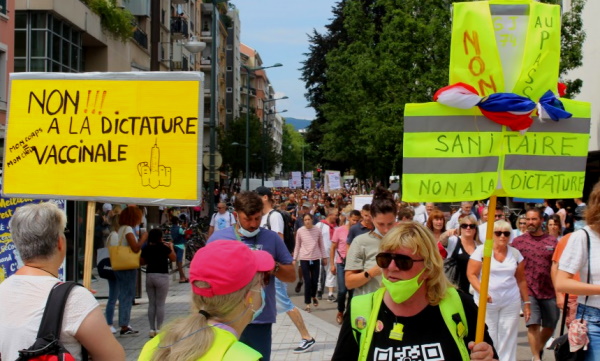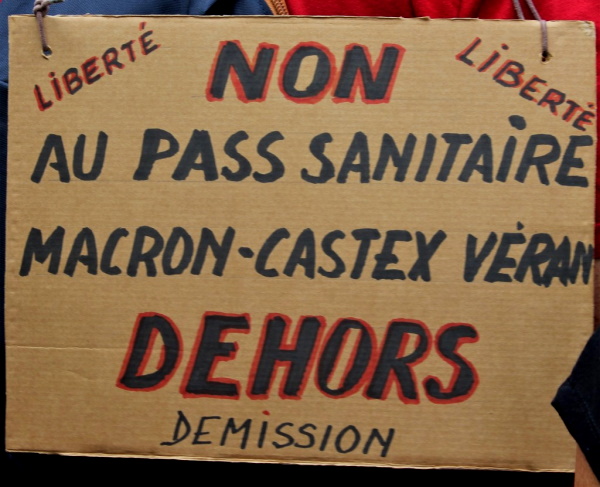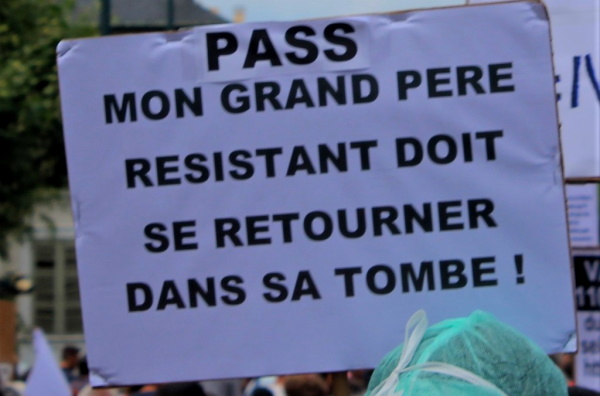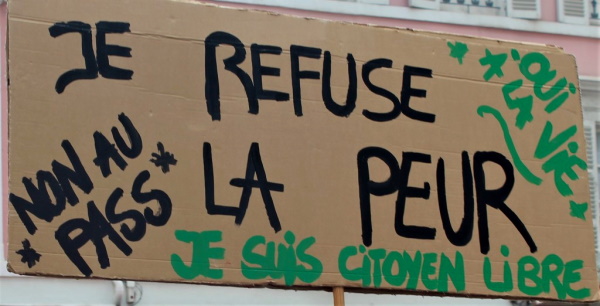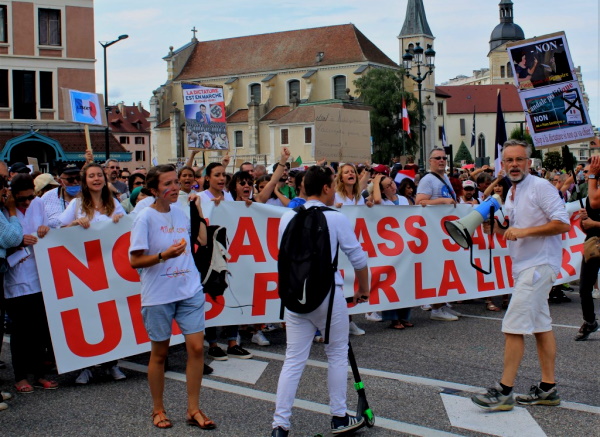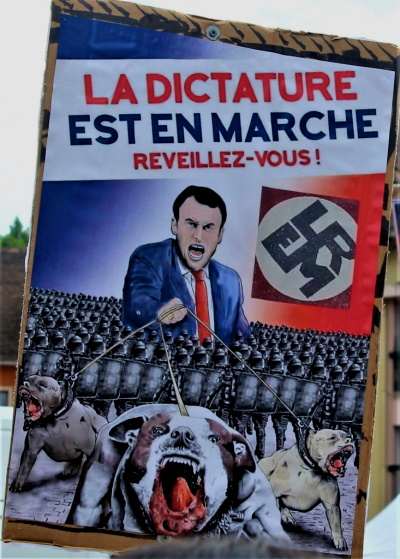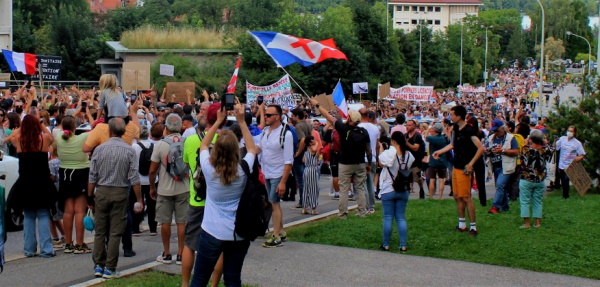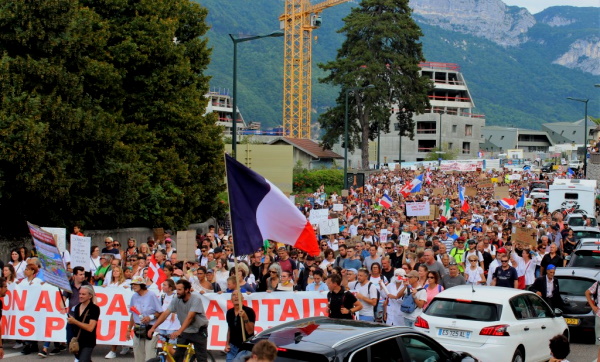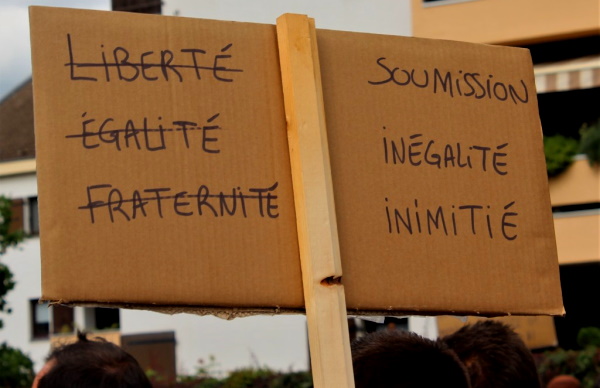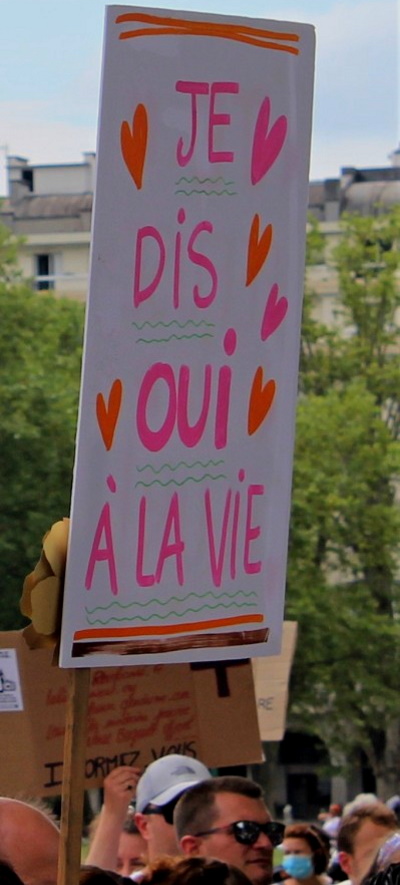 all images including cover image credit: Winter Oak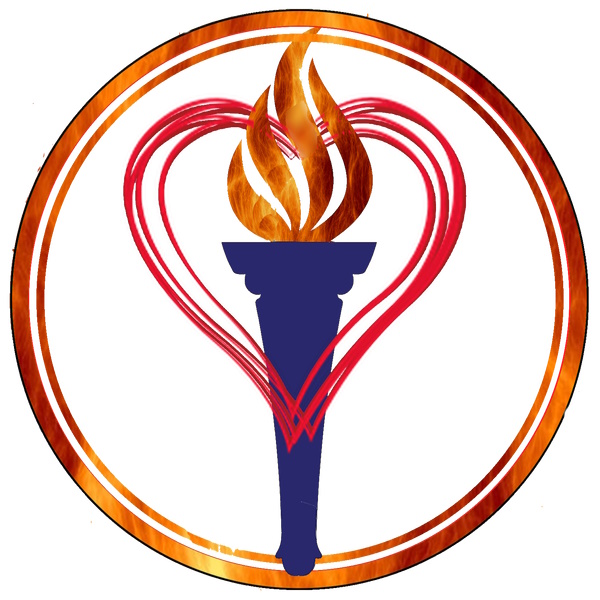 Truth Comes to Light highlights writers and video creators who ask the difficult questions while sharing their unique insights and visions.
Everything posted on this site is done in the spirit of conversation. Please do your own research and trust yourself when reading and giving consideration to anything that appears here or anywhere else.