Veritas Radio
Published on Feb 22, 2018
This portion is being provided as a courtesy from Veritas Radio.
To listen to more of this exclusive interview proceed to http://www.veritasradio.com
S y n o p s i s
What is the history of money? Is there a better way? Communism and socialism are not the answer, as evidenced by so many failed experiments like the former Soviet Union, Cuba, and Venezuela, just to name a few. Our guest is of the opinion that capitalism is not working either. Could we learn from the ancient ones in order to bring about a system that renders money useless, but that uses the exchange of energy by the people instead? Why is history wrong on human origins? Does ancient technology give us a new perspective on the Anunnaki? What is the nature of reality? What is the scientific agenda? Have you seen mountains with a flat top? Think of Devils Tower in Wyoming. Could these have been giant trees cut with ancient technology (sasers – (sound amplification by stimulated emission of radiation) in order to mine monoatomic gold? (think of the movie Avatar). These are some of the topics being discussed on this Veritas installment.
---
UBUNTU Contributionism A Blueprint For Human Prosperity. by Michael Tellinger.
The path that brought us here as a species is not only filled with lies and deception of unimaginable proportion, but also with continuous manipulation of the human race that goes back thousands of years – all controlled by money. Michael Tellinger has come full circle since his epic "Slave Species of god" in 2006, by proposing a blueprint for the emancipation of the slave species called humanity. Tellinger exposes the previously misunderstood origins of money and the rise of the royal banking elite that have controlled the world for millennia and continue to do so today through the modern banking families. He points out that money did not evolve from thousands of years of barter and trade, but that it was maliciously introduced to the human race as a tool of absolute control and enslavement. Tellinger makes a strong case that if we do not understand our human origins, we cannot come to terms with why the world is so messed up in the 21st century. He demonstrates that our current situation presents us with a unique opportunity to change the course of our destiny. Michael Tellinger describes how the ancient African philosophy of UBUNTU will allow us to seamlessly move from a divided, money-driven society, to united communities driven by people, their passion for life and their God-given talents. Coming to terms with our enslavement as a species is critical to discovering the path to full enlightenment. UBUNTU Contributionism presents a solid foundation for a new social structure to take us into a new era of true freedom from financial tyranny and real prosperity on every level of human endeavour.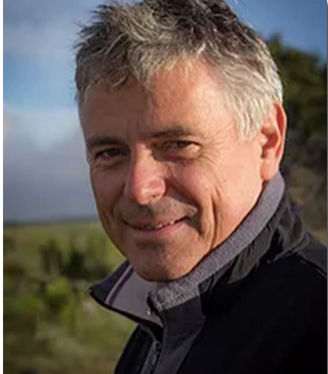 Michael Tellinger, is an author of six books, scientist and explorer, who has become a real-life Indiana Jones, making ground-breaking discoveries about advanced vanished civilizations at the southern tip of Africa. His continued efforts and analytical scientific approach have produced stunning new evidence that will force us to rethink our origins and rewrite our history books.
Michael is the founder of the global UBUNTU Liberation Movement of higher consciousness and author of UBUNTU Contributionism, which details the history of money and offers alternatives to living under it's control.