by Del Bigtree, The HighWire
November 2, 2020
Are you ok with your 11-year-old consenting to a medical procedure at school without your parental consent?
The new "Minor Consent for Vaccinations Amendment Act" Bill would give children the authority to get a vaccine at school without permission from their parents or legal guardians.
Dawn Richardson, director of Advocacy at NVIC, speaks with Del about this potentially dangerous overreach and how to stop it.
#NVIC #Vaccines #ParentalConsent #ICAN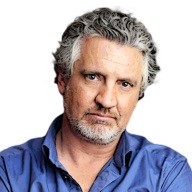 Del Bigtree is one of the preeminent voices of the Vaccine Risk Awareness Movement. His career as an Emmy winning producer of the CBS talk show The Doctors changed abruptly when he produced the documentary VAXXED, which is credited with igniting a revolution against Pharmaceutical Tyranny around the world.
Now Del's internet talk show, The HighWire, is the fastest growing program in the Natural Health arena with over 40 million views, and his non-profit, ICANdecide.org, is leading worldwide investigations into drug and vaccine fraud that have already resulted in two winning lawsuits against US Government agencies Health and Human Services and National Institute of Health.
Follow The HighWire with Del Bigtree on Brighteon and BitChute.